Entertainment
Nigeria: For the first time, I'm unhappy and depressed- James Brown speaks out after a bedroom video was leaked.
James Brown Obialor, a controversial crossdresser, has revealed that he is sad after a video of him having a passionate session with a girl was leaked.
Various social media platforms were engulfed in a frenzy yesterday when the socialite's bedroom video was revealed.
He dared those who questioned his manliness to bring their sisters and girlfriends as proof if they needed it.
In a series of tweets, the crossdresser expressed his sadness and difficulty sleeping.
He went on to question whether this is how it feels to have your bedroom video released.
See post below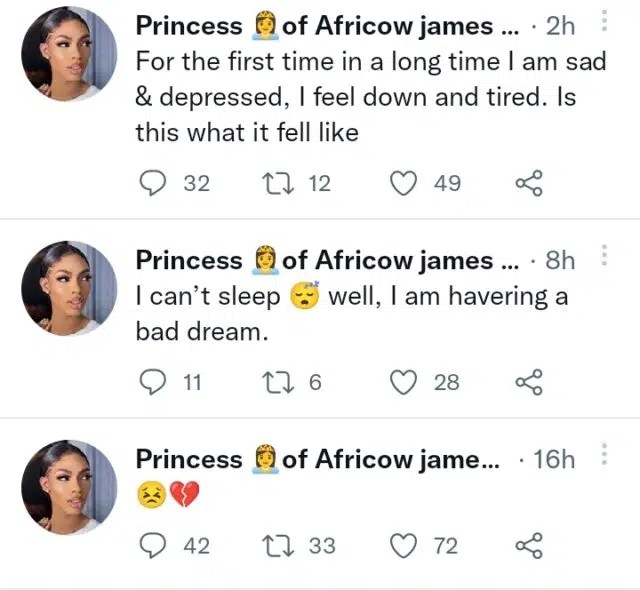 Remember how James Brown sparked outrage online after his s3x tape was leaked?
When Nigerians believed they were beyond the s3x tape scandal involving Nigerian entertainers Tiwa Savage, Oxlade and Buju in recent years, James Brown made headlines for the same reason.
The video of him having sex with an unidentified woman, which has gone viral on Twitter, was released over Snapchat.
For more information always visit dailygam.com