Metro
Nigeria: You can't get away with it – A lady fumes as her gateman destroys the automobile she requested him to wash.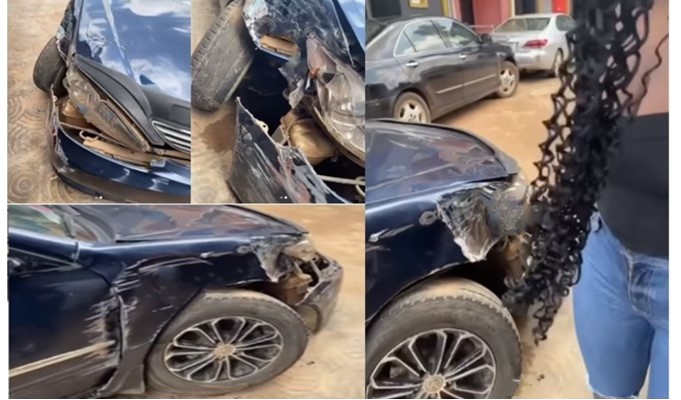 A Nigerian lady left her car with the gateman to be washed, but he decided to drive it instead and it crashed.
She screamed at him for destroying the entire front bumper and tyre of the automobile she had left in his care.
The event occurred in Owerri, Imo state, and the young woman pledged that she would not let the gatekeeper off the hook.
"Can you imagine?" she asked. My gateman just ruined my automobile; I dropped it and he drove it away.
You can't get away with it, you can't get away with it, is parking my car in this compound a crime?"
See video below: