Entertainment
Kenya: Meet the Mombasa hip hop duo that is taking the world by storm.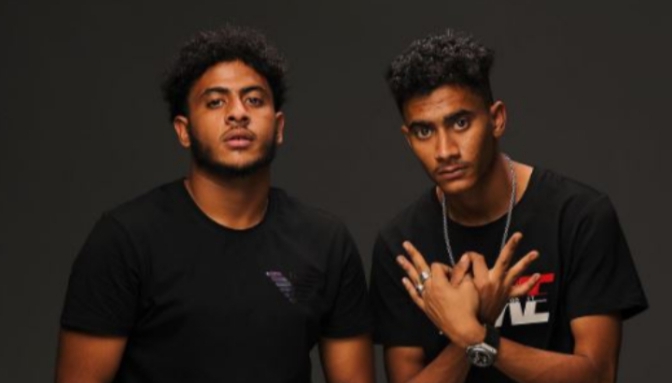 Double Trouble is a musical dup from Mombasa's Majengo neighborhood that has taken over the Kenyan hip hop scene.
Beneh and Trouble Too Real are well-known in their community. After a short clip of their song and an awesome video excited KOT, the artists are trending online.
They've been compared to Uko Flani, the man who ruled the airwaves and popularized hip hop. Kenyans' reactions to their music have reignited discussions about the need for more airplay for Kenyan music.
They are also encouraging Kenyans to listen to more local music. The trending music video's director has also spoken out about the talented artists.
Swabir Bazaar's reaction to the video together with King Khassidy told "Video directed and shot by me"
Swabir is the Creative Director, Equipment Source, and Location Scouting, while King Khassidy is the Director, Camera Work, Editing, and Colorist.
The duo has received praise from KOT for their style and delivery of swahili bars.
@harietmuganda16·Huyu kijana na wenzake tulifanya nao kazi sana wakati wa lock down, very hardworking and respectful youths, anaenda mbali
@ghallagher10·Mad respect to these lads. Bars on another level. Best duo after Caniball× Sharama and the Ukoo flani fraternity. Vipaji tuko navo. Sasa airplay kwa sana. They'll go far in Allah's Grace
@FocalistThe·Hii ngoma …ni noma si tafadhali lkn I just have to say it loud I love it I love it
For further information and updates always visit dailygam.com