Entertainment
Nigeria: Kenneth Aguba provides an update months after launching his search for a virgin Israeli wife.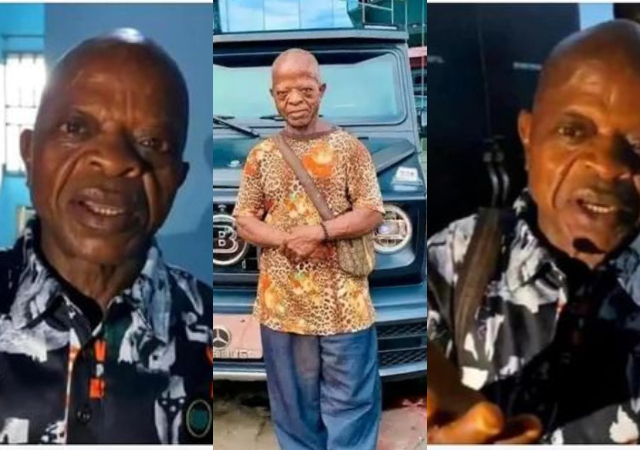 Kenneth Aguba, a veteran Nigerian actor, has revealed that despite months of searching, he has yet to find a wife.
He was then offered housing by the founder of Omega Power Ministries, Apostle Chibuor Chinyere, after he was spotted living on the streets of Enugu earlier this year.
The cleric promised to assist him in finding a wife, and two young ladies expressed interest, but he did not give them a chance.
However, he recently stated that he is still looking, adding that his ideal candidate is a woman under the age of 30, with a master's degree.
"I have not seen a wife yet, I am still searching. My spec is a beautiful woman who is tall, fair in complexion, not older than 30 years and a master degree holder," he said.
Remember that the actor, who was previously homeless and living like a tramp, was taken in by the popular cleric, apostle Chinyere Chibuzor.
The apostle had given him a house and promised to marry him a wife.
A slew of interested Nigerian women have applied, with some making videos declaring their undying love for the man.
He has finally revealed the characteristics that anyone he would marry must possess.
According to the actor, he must marry a virgin, and not just any virgin, but an Israeli virgin.
For more information always visit dailygam.com