Global News
Esther Passaris hosts a posthumous birthday celebration for her late father.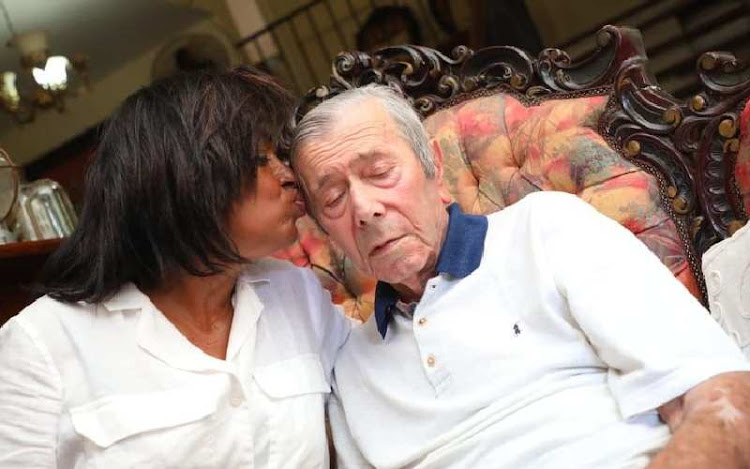 Esther Muthoni Passaris, a Nairobi women representative, is celebrating her late father's birthday in grand style.
Esther lost her father nine months ago, and on Saturday, October 8, she celebrated what would have been his 80th birthday.
"In Mombasa to posthumously celebrate my father's 80th birthday the Greek Orthodox way with Arch."
In her tribute we learnt at the time that her father was among engineers who built Kenya's first ship.
"October 21st would mark 9 months since his passing but we chose to hold prayers on his birthday and celebrate with a cake."
He died in January of this year, and she informed Kenyans of the tragic news.
Passaris eulogized her father in a poignant post on her social media channels, stating his passing devastated her.
"My dad achieved a lot in his 79 years. From building the first ship in Kenya – the 'MV Mwewe' that sailed across the East African coast, to coaching and mentoring young men," she tweeted.
The Woman Rep's father was a naval architect of Greek descent. Mama Taa, as she is known, stated in her condolence note
"Though heartbroken, it is well with my soul," Passaris said
Mr. Passaris was crucial in Kenya as the architect who created the ship known as the MV Mwewe, according to former CS Eugene Wamalwa, who announced his death.
Mr Wamalwa went on to say that the lady representative's father's ingenuity pushed the Kenyan government to fully engage the shipbuilding business.
"Passari's father was a well-known naval architect who designed the Kenyan ship MV Mwewe." He is the driving force behind the current construction of the MV Uhuru, as well as the recent Mombasa Presidential launch of Kenya Ships Yard."
"Mzee leaves behind a proud shipbuilding nation," said the departing CS.
The Nairobi Woman Rep uploaded images of the MV Mwewe, which her father built in the 1980s.
The caring daughter expressed her profound affection and closeness to her Greek father. When Mama Taa was named the winner of the August 9 poll, she dedicated it to him, saying,
"I want to dedicate this win to my father who passed away in January and he is not here to see me win this. And because he loved this country so much, I want to say 'daddy as I dedicate this win to you, I will do everything you taught me; to serve with integrity. I will do that in your honour for the people of Nairobi," she said.
For further information and updates always visit dailygam.com
see the post below;