Entertainment
Whitney Adeniran: Chrisland schools release statement following death of 12-year-old student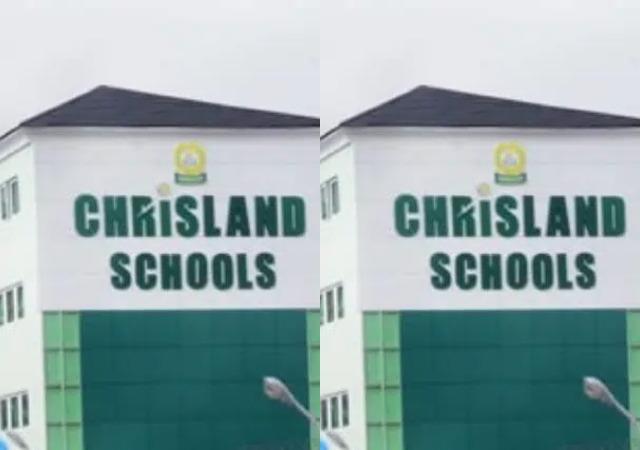 The administration of Chrisland schools issued a statement in response to the passing of 12-year-old Whitney Adeniran.
This comes after claims claimed the late Whitney slumped and died during the school's inter-house activities, prompting the mother of the deceased to scream for justice on social media.
On Saturday night, the father of the deceased student, Michael Adeniran, also used social media to call for an investigation into his daughter's passing. He requested action from the police and the administration of Lagos State.
Benjamin Hundeyin, the public relations officer for the Lagos State Police, acknowledged the occurrence in the meantime and stated that "the problem was reported to the police soon after the incident occurred.
"The case is presently at the State Criminal Investigation Department and an autopsy is going to be carried out to know the circumstances that led to her death. That's all the update I have for now."
Chrisland Schools responded by issuing a statement in response to Whitney Adeniran's passing.
The statement read;
"The management and staff of Chrisland Schools Limited, with a deep sense of loss, announce the death of our precious student, Whitney Adeniran; whose painful exit occurred on Thursday, February 9th, 2023.

"We are heartbroken and distressed. Whitney was one of our Day students who opted not to participate in the inter-house sports match past for reasons we were not very sure of.

"However, on discretion, we respected her decision to err on the side of caution, because on the January 20, 2023, it is in our records that she had complained about a not-too-buoyant health and we immediately contacted her parents.

"Her father, Mr. Michael Adeniran, came to the school to take her home. We emphasised to her parents to take a critical look at her.

"Our immediate response was to take advantage of proximity to first-aid, by identifying the nearest medical facility to take her to, where the doctor on duty, administered oxygen and every aid possible on her."
Before her funeral, Chrisland demanded that the Adeniran family carry out a careful investigation to ascertain the cause of her passing.
"We immediately notified regulatory stakeholders and agencies to allow for a comprehensive evaluation and assessment of the developments.

"In spite of the compelling imperatives to fill any information gaps in public space, we stopped short of making any media sensation out of this, because the deceased in question, was a minor and is deserving of our unqualified respect.

"We also prioritised according respect to the privacy of the family and were with them consistently, to mourn together. This is a painful loss for all of us," it added.
For more updates, always visit dailygam.com