Entertainment
Portable imitates the haircut of his American pal Trippie Redd.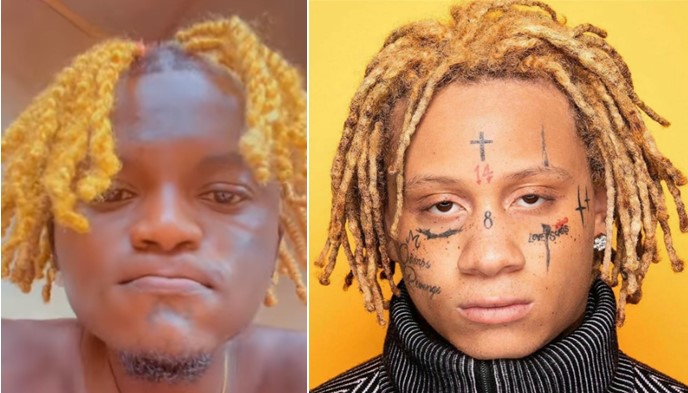 Controversial Habeeb Okikiola, also known as Portable, a Nigerian artist, has introduced a new appearance.
He modified his hairstyle to resemble that of his American pal Trippie Red, who wears lock braids.
The Zazuu actor took to Instagram to show off his new hairstyle, and he stated that the idea came from a range of sources that he did not name.
The only difference between Portable and Trippie's hairstyles is a little color tinge.
Portable shared a video of himself with the caption; "IKA OF AFRICA New Look 🌟🌟🌟🌟🌟🌟🌟🌟🌟 ANIKULETI KINIMAH FAJAH Dr ZEH NATION many many inspiration."
For further information and updates always visit dailygam.com
See his post below: