Entertainment
Portable signee Manny Monie resumes dragging him saying he can't even afford to buy me an iPhone 11 pro Max.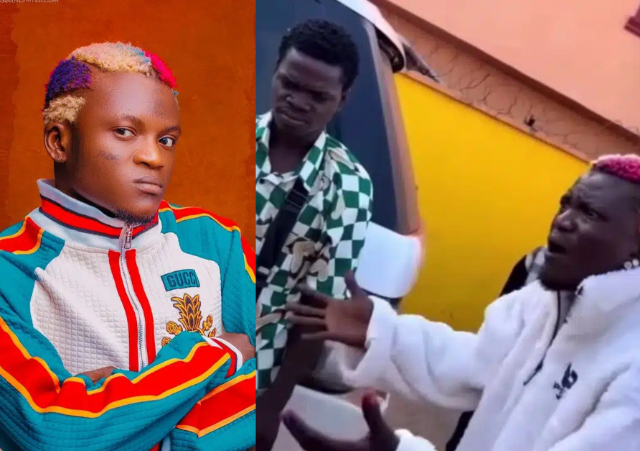 Manny Monie, a recording artist contracted to Portable's record company, has begun dragging his label boss.
Previously, we revealed that Portable posted a video of himself punching Manny Monie for being ungrateful, revealing that the signee attempted to defraud him by using two music distributors without his knowledge.
Portable, who claimed to have supported and funded the signee, accused him of being a con artist.
Manny Monie said in a video detailing his side of what happened before the assault that he didn't do anything to the singer. He went on to say that the portable had snatched his phone to keep him from telling the world.
Manny Monie stated that he owns all of the gadgets that Portable claims to own.
The signee went on to say that his brother bought such gadgets for him and that all hell broke loose since he merely asked for his studio gadgets back after Portable stated that he needed space from the folks around him.
Manny Monie stated in a new video that he has exams and has asked Portable to return his phone, which he seized, as well as his studio equipment, which his brother purchased.
Manny Monie added that, despite Portable's claim that he bought phones for people, he did buy an iPhone 6 because he couldn't afford an iPhone 11 Pro Max, which is the phone he uses.
For more information always visit dailygam.com