Global News
57-year-old woman returns to junior high school, set to achieve dream of becoming a nurse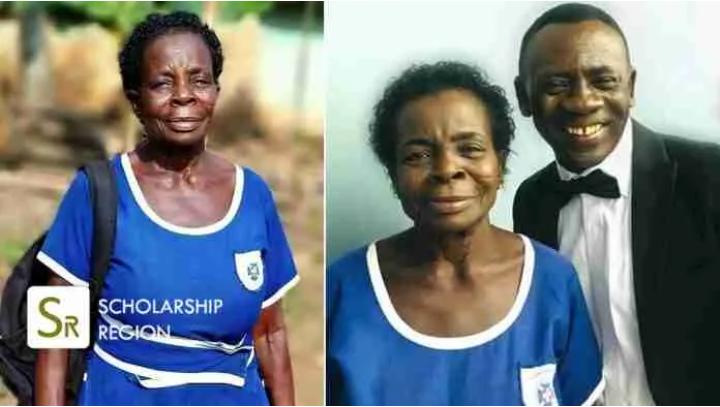 Elizabeth Yamoah, a remarkable 57-year-old from Ghana, has summoned the guts to re-enroll in high school with the goal of realizing her lifelong dream of becoming a nurse.
According to accounts, Elizabeth Yamoah re-enrolled in Agona Odoben Presby JHS alongside her granddaughter, an achievement that inspired several young adults in Africa and beyond.
Nana Akua Asidedua shared her experience on social media and mentioned that many elderly individuals still aspire to return to school but are unable to do so due to family and financial constraints. She commended Elizabeth for serving as an example for them.
According to reports, Elizabeth took the Basic Education Certificate Test (BECE).
In another incident, Belinda Berry, a 62-year-old woman who graduated from Chicago State University alongside her 25-year-old granddaughter, set a new record.
Belinda Berry and Karea Berry, her granddaughter, both graduated from Chicago State University on the same day with their undergraduate degrees, making them the first grandmother and granddaughter pair in the 150-year history of the school to do so.
Karea Berry states that her grandma meant the world to her and that her accomplishment means the world to her.
"It meant the world to me, because that's the person, aside my from my daughter, that means the most to me. To be making her proud while she was making me proud was so awesome," she said.
For more updates, always visit dailygam.com