World Cup
Argentina leads with 2:0 against France in halftime.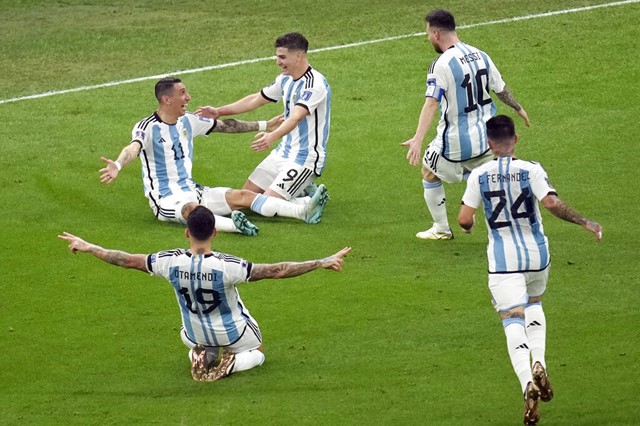 Both with and without the ball, Argentina has put on a performance befitting of the occasion. When France attempted to play, they were tightly packed, combative, and tough before finding the quality at crucial junctures to score.
Prior to Di Maria's stunning goal on the counter-attack, Messi gave the game its first goal from the penalty spot.