Entertainment
excitement as Boma unexpectedly shows up at an NGO's end-of-year party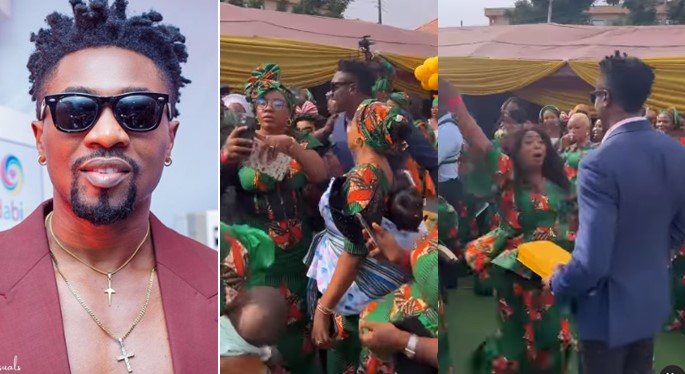 Boma Akpore, a contestant on Big Brother Naija 2021, paid a surprise visit to the location of a gathering that the Dorcas Adeyinka Foundation had planned.
The Hollywood star made a splash when he unexpectedly arrived at the gathering with a present box.
An online video depicts the moment women at the gathering leaped with joy and attempted to record movies and take photographs when they saw Boma.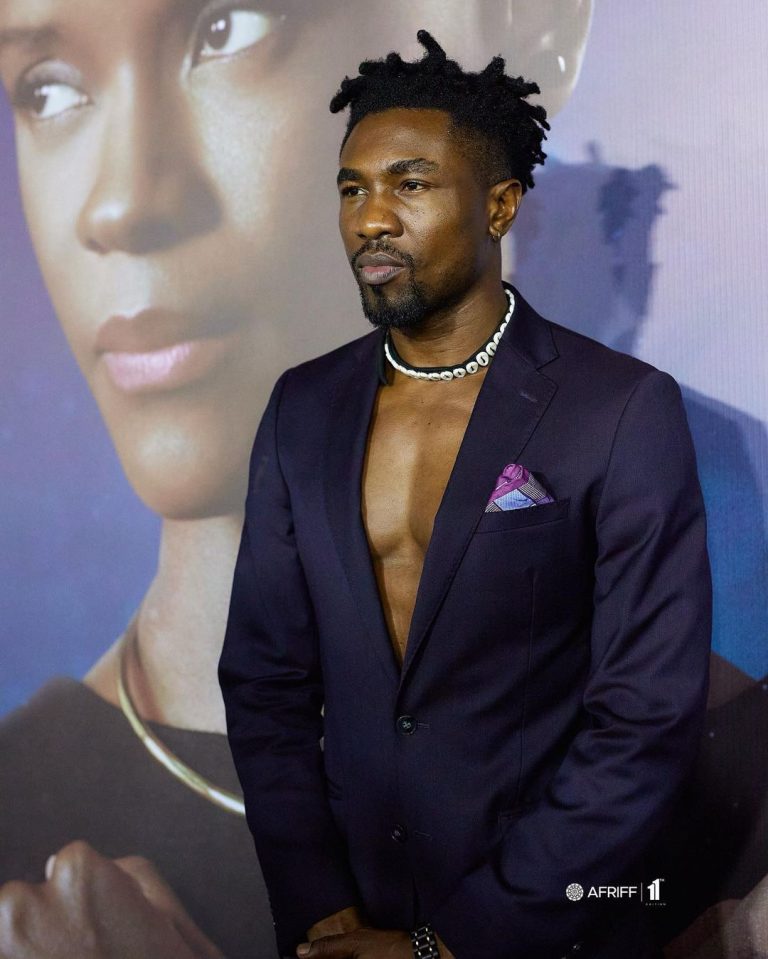 In order to engage with Boma in the midst of the crowd, Mrs. Dorcas Adeyinka, CEO of the Non-Governmental Organization, also stepped closer to him.
Sharing the clip on his page, Boma wrote; "Surprise Appearance at the DORCAS ADEYINKA FOUNDATION. The love was massive. Thanks to the organizers God bless."
The founder and her security men eventually sent the reality TV star to the high table area for guests.
Similar to this, a female fan of Josephina Otabor nicknamed Phyna, the winner of Big Brother Naija, was overjoyed when her favorite star attended her wedding.
She learned that her husband was responsible for making sure that Phyna was present when she celebrated her birthday.
The woman praised her husband for being so considerate as to secure a surprise appearance from her favorite former BBNaija contestant.
The birthday girl could be seen introducing herself to the reality celebrity and taking pictures with her in a video that was going viral online.
Phyna posted a video of the moment the ardent supporter struggled to control her excitement on social media.
She wrote: "Awww get a husband that can surprise you with your fave. Met a lady that loves me, omo this loving choice."
In other news, Tega Dominic recently outlined the traits she hopes her future partner to have.
She used the microblogging platform Twitter to list the qualities of a partner she is looking for, including someone who will be a devoted friend and a close confidant.
The mother of one added that she does not want their relationship to end in marriage and that the man only needs to be madly in love with her. They are free to have children together.
Tega added that although they would cohabitate, manage shared bank accounts, and support one another, they would never be married.
She wrote; "I want a loyal Friend, confidant, crazily in love, companion, a partner, we can have kids, live together, have our lives together, build our lives together, make money even have joint access, but not married…"
For more updates, always visit dailygam.com