Entertainment
Following May Edochie's 14-day ultimatum to apologize or pay N500M in damages, Sarah Martins responds.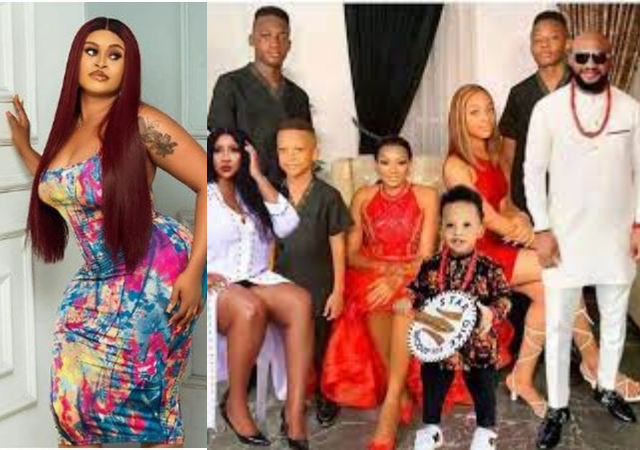 Sarah Martins , a Nollywood actress, has spoken out after Yul Edochie's first wife, May, gave her a 14-day deadline to apologize publicly and withdraw her defamatory statements or risk being sued and forced to pay N500M in damages.
Recall that May published a family Christmas photo from the previous year 2022, in which Yul was the only member missing.
After the image became viral online, Sarah, a friend and coworker of Yul and Judy, added the actor, Judy Austin, his second wife, and their child to the original image.
Additionally, Sarah had leveled serious accusations against May in a conversation with media figure Daddy Freeze. She asserted that May's failure to fulfill her obligations as Yul's wife drove him to discover love with someone else.
May Edochie recently threatened to file charges against her for subjecting her to public harassment in a letter, which was a recent development.
The mother of four is asking for a public apology, a clarification of her claim, and a promise that she won't say anything similar again.
Sarah was given 14 days to apologize or face legal action that might result in a hefty N500M in damages.
Sarah replied to this by uploading an image of a boy contemplating life to her Instagram account along with the caption, "500M?? o God Abeg!
She also commented about the dramatic increase in views on her Instagram story.
IN HER WORDS: "30K INSTASTORY VIEWS… REALLY?"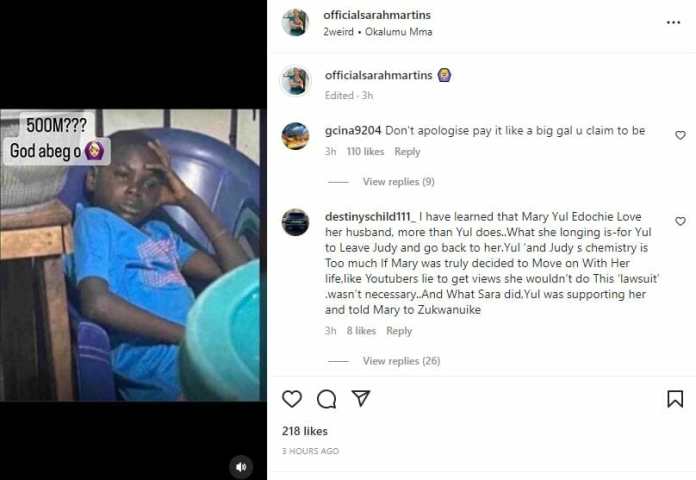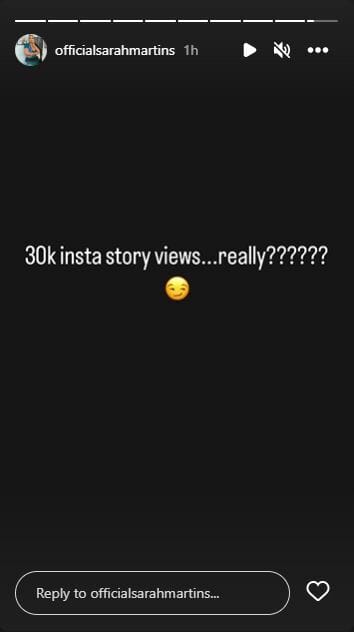 For more updates, updates, always visit dailygam.com