Entertainment
Kemi Olunloyo Explains Why Davido Married Chioma Days After Ifeanyi's Death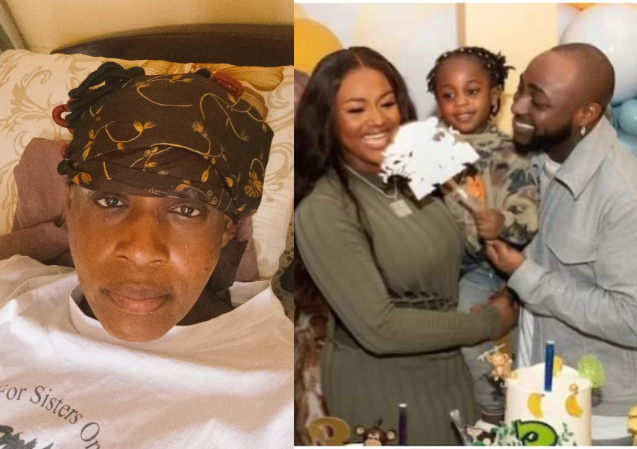 Kemi Olunloyo, a Nigerian journalist, has responded to the news of Davido and Chioma's marriage.
On November 13th, news broke that Davido and Chioma had secretly married. Nigerians hailed the couple and expressed relief that there is finally good news in the Adeleke family after the death of Ifeanyi.
According to reports on Instagram, Davido married Chioma to console her. He also disclosed that the wedding was held at Davido's father's house, and that Chioma's parents accepted her bride price.
Kemi, who has been raving about The Adeleke's Curse for days, came to Twitter to tell why Davido married Chioma. According to her, Davido married Chioma in order to reclaim his son's body. According to Igbo customs and traditions, a kid belongs to the father only if the marriage procedures and bride price have been paid.
According to this custom, Kemi Olunloyo claimed that Davido had to pay Chioma's bride price in order to obtain his son's body since Ifeanyi's body would have to be buried by the Rowlands if he did not.
Davido wanted to claim the dead body of #IfeanyiAdeleke 👶🏽⚰️ so he can bury his son and that's why they had a SHOTGUN WEDDING in line with Igbo culture. So the Adelekes are too big to go to Imo state to ask for her hand the second time? Oga fun desperation 😱👀#TheAdelekeCurse

— Kemi Olunloyo Pharm.D♠️ (@KemiOlunloyo) November 13, 2022
For further information and updates always visit dailygam.com