Entertainment
"I am living testimony, I am on a rollercoaster of emotions"- Paul Okoye's ex-wife, Anita Okoye reflects on old wounds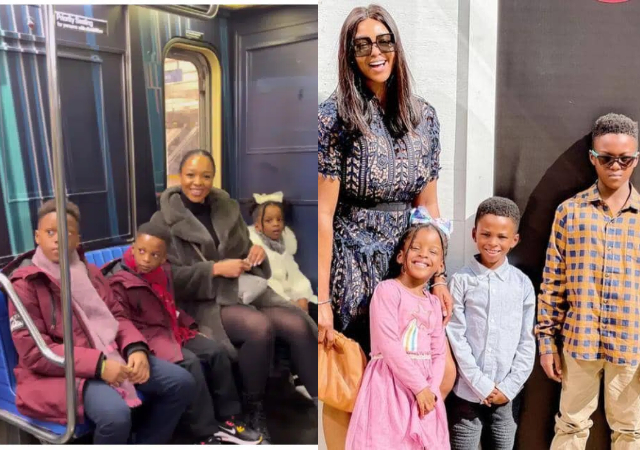 The ex-wife of musician Paul Okoye, Anita Okoye, is experiencing a roller coaster of emotions as she considers her past hurts.
The mother of three admitted that she became tearful while watching the movie The Wait because the plot was so similar to her own experiences.
The wait is a 2021 Nigerian faith-based film that tells the story of a dedicated doctor who helped a couple that was in need of a baby.
The movie's plot is undoubtedly similar to that of Anita Okoye, who delayed having another child for a number of years.
The fact that Anita Okoye miscarried four times before giving birth to her twins, Nathan and Nadia, is no longer news.
Anita acknowledged that her scars were rekindled as a result of watching the film while pointing out that she is a living testimony.
"This movie had me on a roller coaster of emotions… Having gone through 4 miscarriages myself, it undoubtedly reopened closed wounds.
But look at me today!!
There really is purpose in #Tbe Wait and it truly is #WorthTheWait.
I am aware that occasionally the silence can be unbearably loud… Trust that God, in his infinite mercy will NEVER forsake you.
And it truly is a privilege to #WaitonGod I am living testimony!!".
For more updates, always visit dailygam.com