World Cup
Morocco's achievements in Qatar change the tone for African football.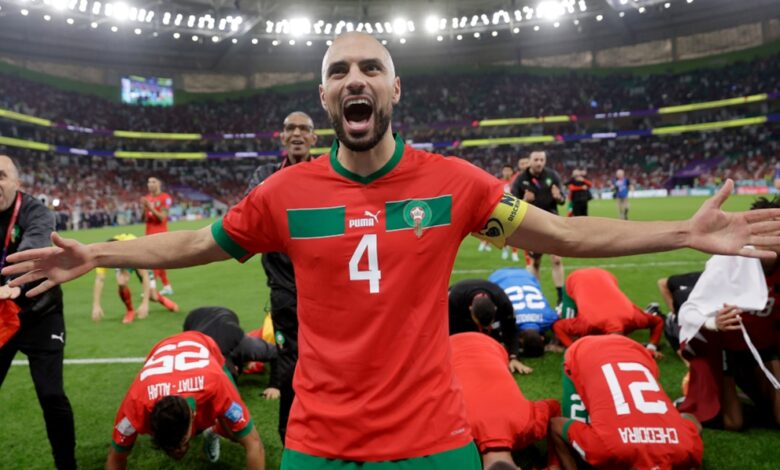 African football will be given a fresh lease on life as a result of Morocco's thrilling march to its first-ever World Cup semifinal, and teams from the continent will have reason for optimism when they return in greater numbers in four years.
After the last World Cup in Russia, when none of the five teams advanced past the group stage, African football had been experiencing a confidence crisis. However, this has all changed thanks to Walid Regragui's team's performance in Qatar.
Morocco became the first African and Arab nation to reach the tournament's final four after defeating Belgium, Canada, Portugal, and Spain, and is now a model for other nations to follow.
It was a remarkable accomplishment, especially considering that they were dealing with injuries, had a number of players who were only partially healthy, and frequently appeared weary during games. Despite this, they were able to show a firm commitment to their goals.
This was largely a result of the feverish support they received. They had a sizable supporter base at each of their games, which significantly increased the noise level and gave the team extra energy.
However, despite having the most diverse team in the competition, youthful coach Regragui, who had only been in his position for three months, was also able to foster a sense of unity.
Morocco mostly recruits players from the several populations scattered around Europe. Many third generation players have limited knowledge of Arabic, Berber, or French, making it challenging for them to interact with their teammates.
"We are much more of a family, more of a club side than a national team," said Regragui.

"And I think that's what's given us this great strength."
Morocco demonstrated a variety of parts of their game in Qatar, from dogged defense that kept them alive against Spain in the last-16 to playing with attacking purpose against France in Wednesday's semifinal when many expected them to sit back and take the pressure.
"I think we've given a good image of Morocco and a good image of African football and that was also important for us, because we were representing our country and our continent."
They can now anticipate the 13-month-away Africa Cup of Nations, which will be held in the Ivory Coast in January 2024.
Morocco has only ever won this award once, in 1976, despite frequently being one of the favorites.
Morocco will also anticipate returning to the 48-team World Cup in 2026, when Africa would have nine spots available and a potential 10th through a playoff.
But first, they'll meet Croatia in Doha's third-place playoff game on Saturday.
For more update, always visit dailygam.com