Entertainment
Netizens Roll With Laughter As BBNaija Star Phyna's Fans Draw Funny Images of Her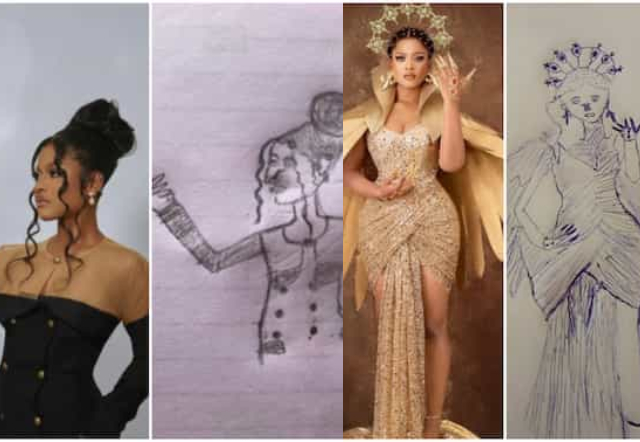 Phyna, the winner of BBNaija Level Up, is undoubtedly enjoying talking to her followers on social media.
The reality show winner's followers decided to start a trend recently by recreating popular photographs of their favorite stars in drawings.
A series of Phyna drawings and the photographs they were inspired by went viral on social media, and internet users had a field day with it.
Some of the comments culled from Phyna's fans below:
*presh8996: "Love this family."
datgal_sarah: "God abeg o"
mamatee_: "Den even try I nor fit hold pencil "
dennyempire_collection: "Normally Phyna suppose sue all of today"
anniemacqueen: "Wat is dis "
lady_royalty9: "What . This can never be my Phyna "
osayi_evans: " phynation why."
hilenimbundu: "Love that we are a family and not fans anymore. We know how to have fun with our babe"
godsent_desire_derayo: "If na another fanbase draw Phyna like this Omo Phynanation go craze for them and their fav I know my people very well but u see this cruise of a thing leave am for phynation na we get am "
I see all the drawings my jaw is healing from laughter 😂😂😂😂🤣🤣

— PHYNA🎙 (@unusualphyna) December 22, 2022
For more uupdates always visit dailygam.com