Entertainment
Nigeria: Nigerians who abuse me on social media can't confront me in person – Tega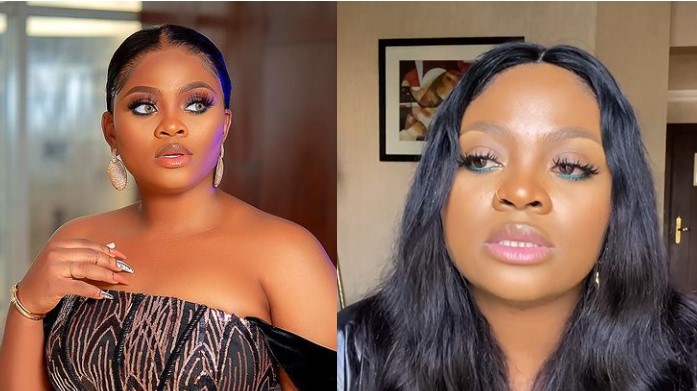 Tega Dominic, Big Brother Naija 2021 star, has stated that many of those who abuse and bully her online for her acts on the program are unable to confront her in person.
She expressed this in a recent edition of her talk program, 'The Pandora Show,' when she discussed how she handles trolls.
The single mother said she is better than anyone hiding behind keypads to criticize her because she is a single mother.
Tega Dominic also spoke about how her and her children were bullied on Instagram and how her management stated that she was suffering from mental health concerns.
She, on the other hand, said that the tweet was untrue, but that her managers did not ask her permission before publishing it because they knew she would.
The BBNaija star said; "There was a time my management made a tweet about my mental health being affected. When I read that tweet, I said to myself, 'Me, mental health? Where is my mental health going? How did it happen?' I told them (management) that they didn't show me before tweeting. They said it was because they knew I would not allow them to put out the tweet. They said at that time it was the best idea to go through.
"Sometimes, I don't forgive myself; I feel like fighting myself for that single tweet. I cannot be saying something that is not real. Anything I tweet is how I feel at that moment. I don't think I can say I am emotional when I am not. It's not possible."

She added; "There was this time someone bullied me and my son. I went to the person's page and realised that the person recently opened the account. In my mind I was like, 'This person cannot even face me with his real account and speak to me directly'. That means I am way above the person. You will never see someone who has a blue tick on Instagram bullying another person. I just gave myself courage and said, 'This cannot be it'.

"I may be getting trolled and my assistant or sister will come to my room and see me laughing. I have fine legs and I may look at the troll's legs and say to myself, 'My legs are even finer and this one is talking'. There is always something to massage my ego. I have never seen trolling and bullying in my life like the past one year. The people that have been there before me, I wonder what they have been facing."
For more information always visit dailygam.com