Entertainment
Nobody Should Ask Me About Toyin Abraham Again she is in my past now- Seun Egbegbe Issues Strict warning.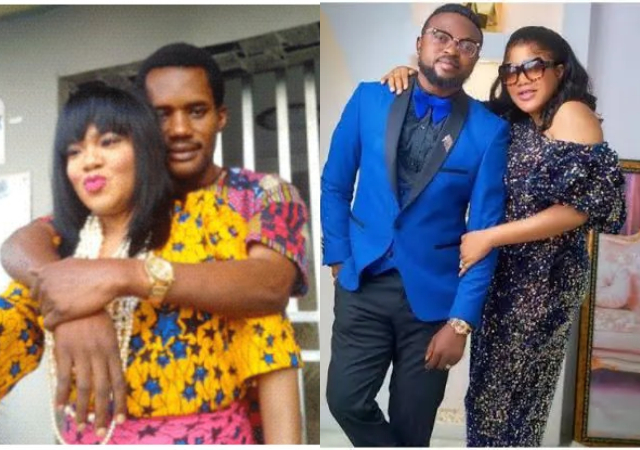 During an interview, Seun Egbegbe, a newly freed prisoner and the ex-lover of famed Nollywood actress Toyin Abraham, issued a strong warning to journalists and media outlets who continue to question him about the actress.
Seun Egbegbe declared on the show "LagboOsere" that if he is asked such a question, he will not provide an interview.
This reaction from Seun Egbegbe comes after viewers of the show "LagboOsere" continue to question him about the reason for his and Toyin Abraham's breakup.
Seun Egbegbe, born Olajide Kareem, was released from prison on October 12 after being imprisoned for five years and eight months.
Between 2015 and 2017, he was accused of defrauding no fewer than 30 bureau de change operators in Lagos of various sums in both local and foreign currencies.
In the interview, Seun Egbegbe asked Nigerians to respect his ex-lover, Toyin Abraham, who is now married and has a child.
Seun Egbegbe, a filmmaker, noted that Toyin Abraham's husband, Kolawole Ajeyemi, is a wonderful person.
When asked if he will continue doing good to people, Seun Egbegbe, who had previously disclosed that 95% of those close to him, including those he assisted, abandoned him while he was in detention, said he will because he was really helped in prison by those he had never met before in life, and this always reminds him of doing good to the worthy people.
For more information always visit dailygam.com