Metro
Oba Saheed Elegushi and Tonya Lawani have a baby girl.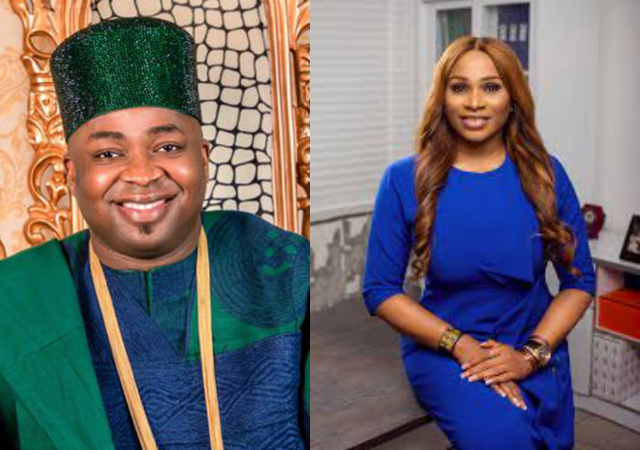 HRM Oba Saheed Elegushi, Elegushi of Ikateland, is said to have had a baby girl with his lover, Tonya Lawani, an Edo-born princess.
We previously reported that Tonya Lawani was pregnant for Oba Saheed Elegushi several months ago.
According to sources, Tonya Lawani safely delivered a baby girl in the United States a few weeks ago, and both the mother and the new baby are doing fine.
According to City Scoop, while the monarch was relieved that the expectant mother had a safe delivery, it could have been a watershed moment for him if the baby was a boy.
Some have speculated that the Oba's silence since the birth of the new princess has caused some tongues to wag, though sources confirmed that the king had visited the United States to see his new daughter.
According to City Scoop, the birth of the princess may have also changed Oba Saheed Elegushi's plans to perform any marital rites on the incoming Olori.
Remember that he lost his only son and heir apparent to the throne in February of this year?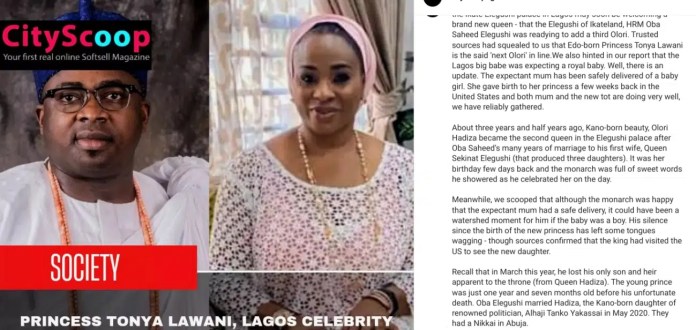 For more information always visit dailygam.com