Entertainment
Reactions to Cardi B sharing Chichi's photo in which she recreated one of her signature looks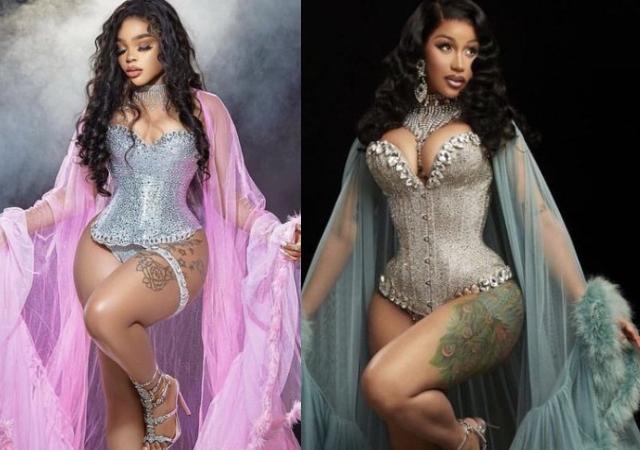 After American rapper Cardi B reposted Chichi's birthday photo in which she imitated one of her appearances, the internet went crazy.
Due to her argument with reality personality Allysyn regarding her age, Chichi has become popular on social media. On her page, Chichi wrote that she couldn't wait to turn 23. However, Allysyn outshone her in a tweet.
After the disagreement over her age, some Facebook sleuths uncovered old pictures of Chichi dating all the way back to 2013 with a man and a child. Many said that Chichi's husband and child were the man and the youngster.
Despite the negative vibes surrounding Chichi, it appears that some good news is on the way for the reality star as Cardi B, an American rapper, has reposted Chichi's birthday photo in which she reproduced one of her looks.
@Nonye wrote : I tell una say the moment u start hating person wey no do u anything, u just open doors of victory and success for that person. 🔥❤️❤️❤️
@Awalyzrosie also commented: People are busy wondering when she was born, baby girl is busy cashing out. Who still wants to know weather she's 23 or 32?😂😂😂😂 This one sweet
@Angelachi also wrote: She has been trying to get her attention, she don blow
— Cardi B (@iamcardib) January 12, 2023
For more updates, always visit dailygam.com