Entertainment
Nigeria: As she celebrates her birthday, Nollywood actress Peggy Ovire shines in new pictures.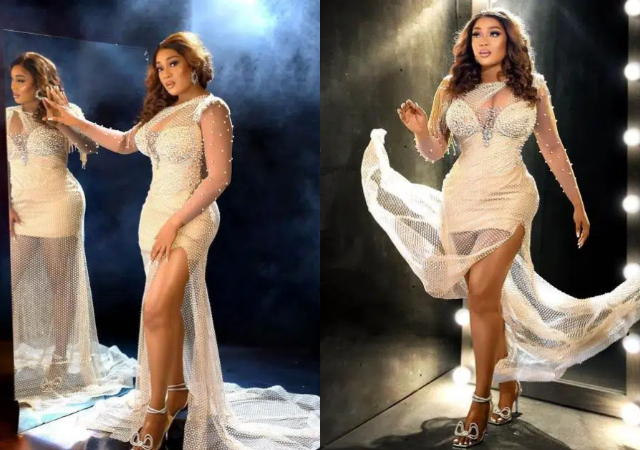 Today, October 22nd, 2022, the curvy Nollywood actress Peggy Ovire gains another year to her age and dazzles in fresh photographs.
The actress, who turns 37 today, celebrates her birthday by entertaining her admirers with stunning new images.
PEGIDA OVI
Peggy thanks the omnipotent God for protecting her in the description of her Instagram image. Additionally, her admirers are praising her in the comments.
She penned:
"To the Only One That Could Ever Do More Than I Expected 🙏

To the One Who Has Blessed Me🙏

To the One Who Provides All My Needs According to His Riches in Glory 🙏

To the One Who Always Makes a Way For Me 🙏

To the Giver of Good Health, Peace, Joy 🙏🙏

To the One Who Hears Me When I call🙏🙏

Dear GOD Thank You 🙏 🙏🙏🙏🙏

HAPPY BIRTHDAY TO ME 🎂🎉🎊🍾"*
Peggy Ovire previously expressed her opinion towards letting her future spouse conduct a DNA test on their children.
The slender and attractive movie queen discussed her position with Inside Nollywood.
She said: "The topic of DNA is a very sensitive issue. But my take on this will be; Why start a family with someone you can't or don't trust? If and when I get married and my hubby asks for a DNA test, I would want to know why he feels our kids are not his before going ahead to get it done. Besides, only a cheating wife will be scared of getting a DNA test. but also the man should have it in mind that "trust once broken cannot be fixed."
For further information and updates always visit dailygam.com