Entertainment
"You're almost going…" Peggy Ovire mocked by netizen over Valentine Day's attire, she reacts [photos]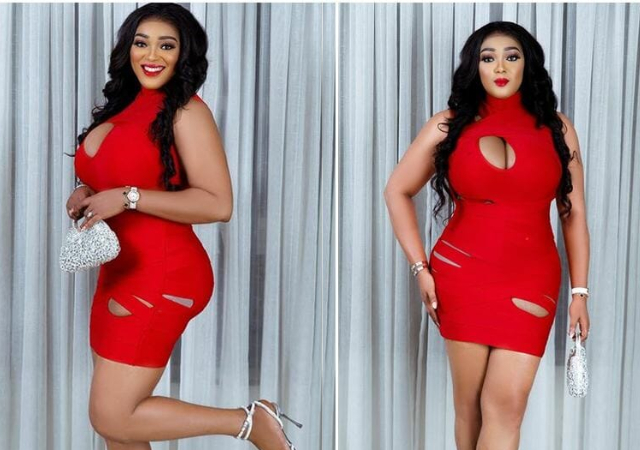 Actress Peggy Ovire responds after receiving criticism for her Valentine's Day attire from an Instagram user.
Peggy posted pictures and videos from her Valentine's Day outing with her husband, Frederick Leonard, to social media a short while ago.
In the images she posted, the script interpreter was dressed in a short red gown that seemed exposed to a cybernaut.
Captioning the post, she wrote:
"Spent Valentine's Day with the LOML🥰🥰
You already know my Red dress is from @_peggysworld

meettheleonards"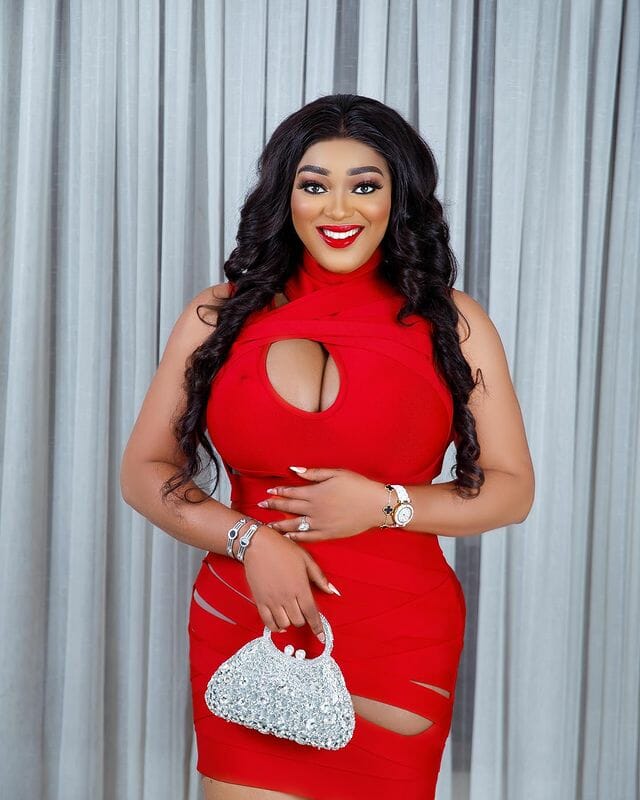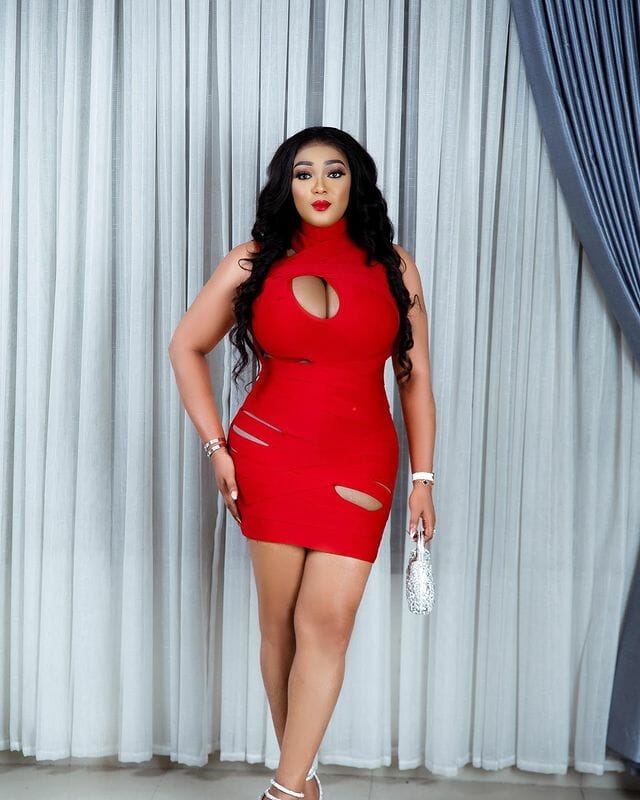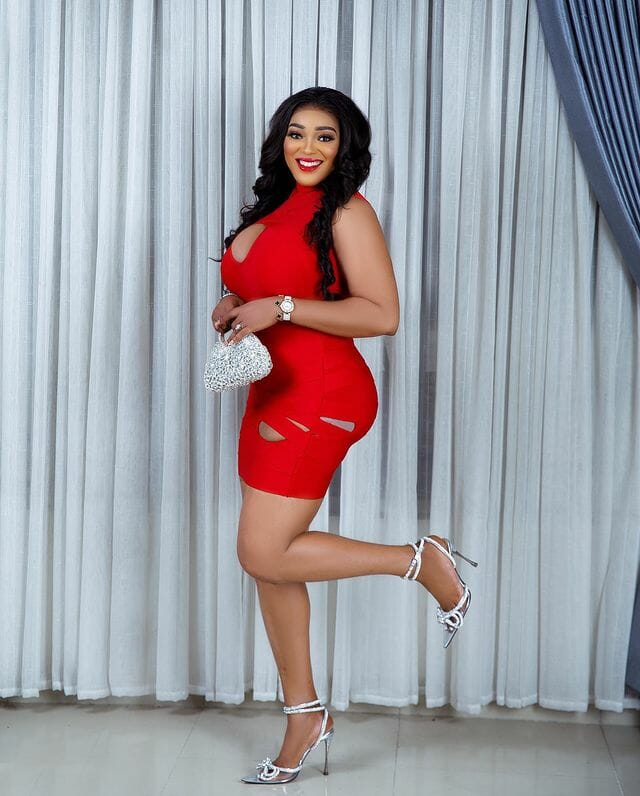 An IG user going by the handle @proyalstudio denounced her dress and labeled it as inappropriate in the comment section.
She wrote: "You're almost going naked all in the name of valentine. This is not befitting of a role model you're supposed to be."
Another user with the handle @naggayidavis responded to the statement made by @proyalstudio, defending Peggy.
It read: "@proyalstudio so she should priotise ur needs than hers??? We're just fans let's know our limits when u don't want the post don't comment plizz thanks !!!"
Peggy Ovire acknowledged the user and was pleased with the second comment. I appreciate it," she wrote.
For more updates, always visit dailygam.com