Entertainment
Mama Rainbow goes to Jerusalem to put Nigeria in prayer [Video]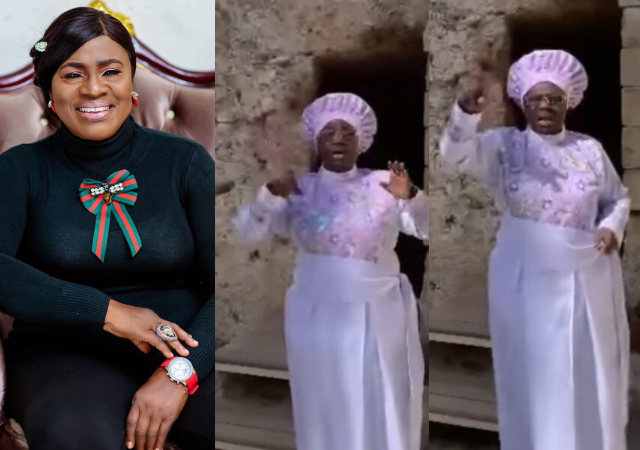 Idowu Phillips, a seasoned actress best known by her stage as Mama Rainbow, invaded Jerusalem to make a national plea.
Nigerians are outraged and irritated by the recent events in the nation, and as a result, they are protesting throughout states and damaging bank property.
The country is without a doubt in a critical situation due to the shortage of petroleum, the shortage of the naira, the increase in POS costs, and other factors.
Mother Rainbow has seized Jerusalem, the holy city, in light of this. The seasoned Yoruba actress, who is sympathetic to Nigerians' needs, is currently pleading for Nigeria.
Mama Rainbow posted a video of herself praying fervently for Nigeria on Instagram. She explained in the caption that the reason she was in Jerusalem was because of Nigeria.
"I'M IN JERUSALEM ALL BECAUSE OF YOU NIGERIA".
For more updates, always visit dailygam.com