Entertainment
23-year-old woman celebrates accomplishment after earning three degrees from a US university while caring for her newborn twins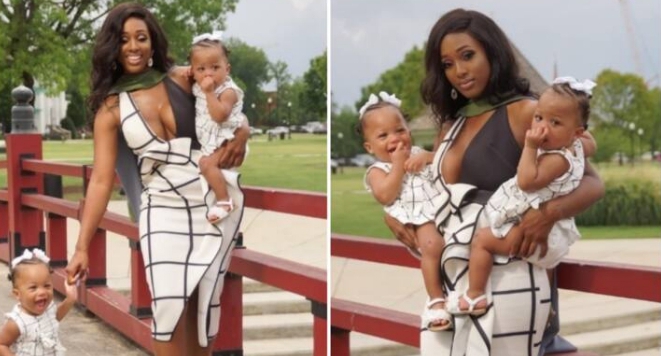 A remarkable 23-year-old woman by the name of Montoya Timaya Major has achieved great success in the US after graduating from Nova Southeastern University with three degrees while solely caring for her newborn twin.
According to Montoya Timaya, who shared her hardships and successes on Facebook, she had to face many difficulties on her own, including giving birth to her twins through C-section. She was however pleased with her second Bachelor's in Cardiovascular Sonography and her Master's in Health Science degrees.
"There were originally 26 participants in our program, and I am now one of the 17 who will graduate. I discovered I was pregnant five months after beginning my PhD school," Montoya wrote on Facebook.
She continued by saying that when she told her program director she was expecting twins, he advised her to take a break and return the following year because it would be "almost impossible" to complete the program with two babies.
"Until the day I gave birth, I attended class every single day. I was committed to completing. Because it was "inappropriate that I missed a week of school," Montoya recalled, I wasn't back in class until a week after having a c-section.
Montoya claimed that being preoccupied with caring for her children caused a sharp decline in her academic performance. "My anxiety skyrocketed, and my grades fell DRASTICALLY. I was incredibly frightened of failing and losing everything, but especially my children. I truly believed that quitting school would be the best decision for me, but I knew I couldn't disappoint my children," she stated.
For more news visit dailygam.com