Entertainment
Buju Shares His Chat With Davido "I Don Miss You Diee"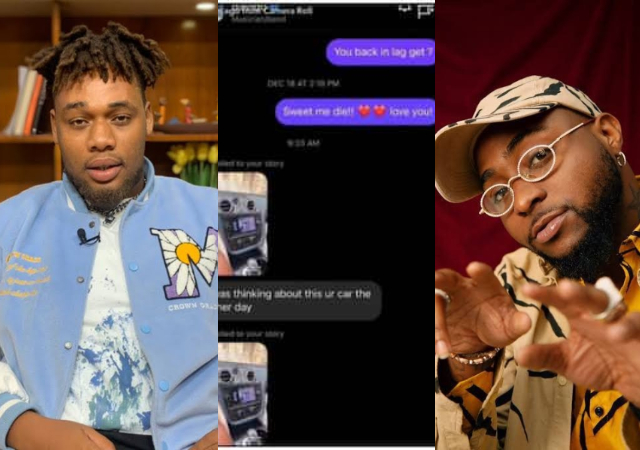 The Instagram chat Buju BNXN posted online of Davido congratulating him on the arrival of his Bentley has received feedback from online users.
Buju, who won a Bentley at the Hip TV Awards for the Next Rated artist, recently received his car.
As he shared the messages Davido texted him after his Next Rated Bentley arrived, Buju BNXN ignited online debate.
Davido responded to the singer's Instagram story post about the new vehicle by congratulating BNXN on the arrival of his Bentley.
In response to the congratulations, Buju told Davido that he had missed him a lot. After after, he posted about the discussion on one of his social media profiles.
For more updates, always visit dailygam.com