Entertainment
Nigeria: Moment Asake bolted from the stage after his security guard's gun was allegedly taken at a concert in the United States.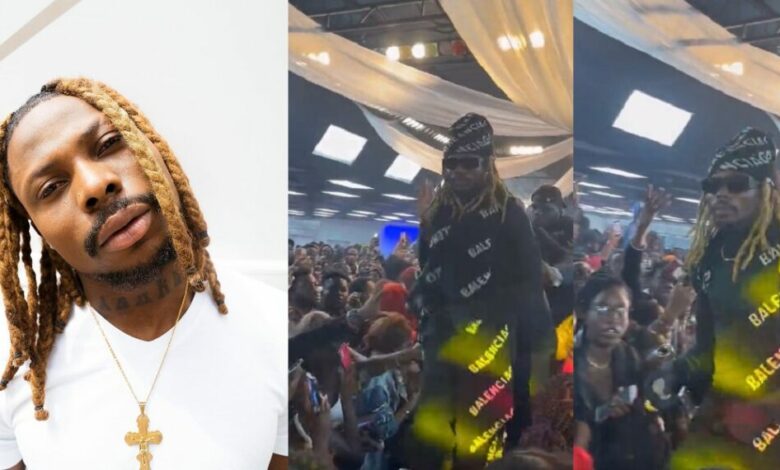 A video posted online shows the moment popular Afrobeat artist and composer Ahmed Ololade Asake, also known as Asake, fled the stage after a concertgoer allegedly grabbed his security guard's gun on Sunday night in Baltimore, US.
According to reports, the 'Sungba' crooner arrived three hours late for the event and only performed for ten minutes when one of his security guards' guns mysteriously went missing.
A handful of security guards soon removed him out of the event for his own safety.
The artist is seen in the now-viral footage running off the stage with a swarm of bouncers as fans who paid to watch him play throng the platform.
Watch video below;
For more information always visit dailygam.com