Entertainment
Quadruplets' adorable picture of them attending school for the first time goes viral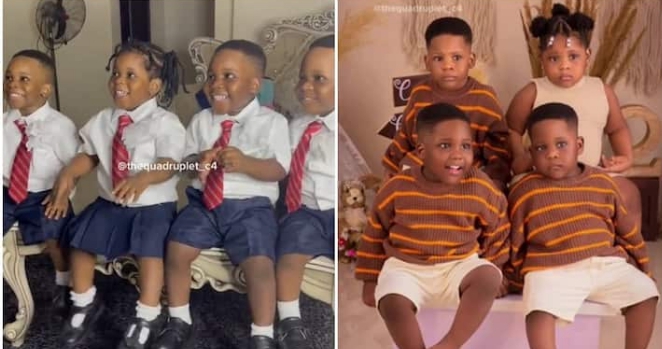 Beautiful quads started school for the first time, as captured in a heartwarming video. Unlike most children, they did not exhibit any signs of grief on their first day of school, which demonstrated how excited they are to begin a new chapter in their life together.
The names of the quads are Casen, Carissa, Casper, and Camille. They were seen shining in their school uniforms while grinning.
To commemorate this significant time in the kids' lives, their mother posted a video to TikTok. A girl and three boys make up the children, who are particularly well-liked on TikTok.
For more information always visit dailygam.com