Entertainment
"You should drill a ringhole in her forehead…," Peggy Ovire says after being chastised for not always wearing her wedding ring.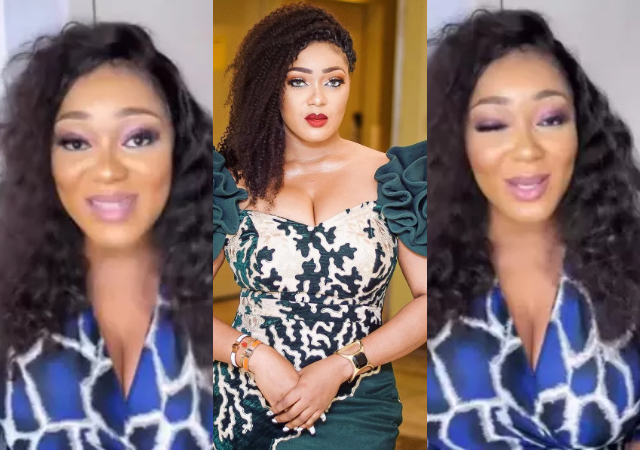 Peggy Ovire, a movie star, has reacted after being chastised for frequently leaving the house without her wedding ring.
The wife of Frederick Leonard was first dragged a few days ago after she shared a photo of herself with no wedding band.
Despite fan outrage, Peggy Ovire stepped out without her wedding ring in a recent video, prompting more admonitions from fans who tried to educate her on the importance of always wearing it.
While most internet users criticized the actress, an Instagram user known as @roscoli defended her by writing:
"Y'all drill a ringhole on her forehead with inscription.."My name is Peggy and I am a married woman"…Nigerians always looking for what to condem ..awon Marriage Overseers"
Peggy Ovire responded to the comment with some laughing emojis.
For more information always visit dailygam.com