Entertainment
Singer Tems brags after US rapper Snoop Dogg seeks for music collabo saying"I know I'm a Goat"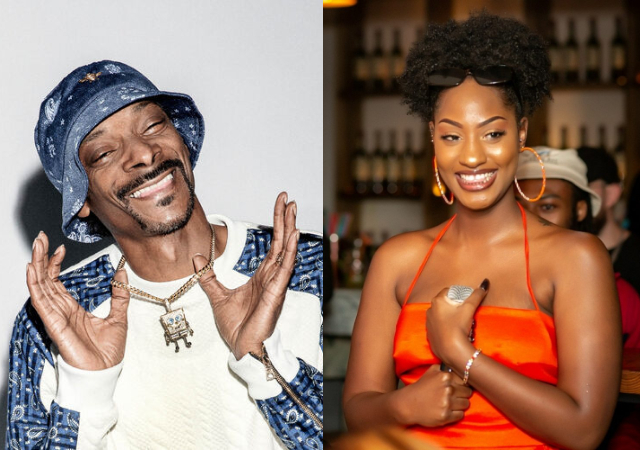 In a recent post on social media, well-known Nigerian singer-songwriter Temilade Openiyi, often known as Tems, clarified the situation by identifying herself as Goat (Greatest of all times).
The singer of "crazy things" revealed this in a tweet uploaded on her official Twitter account after American rapper Snoop Dogg expressed interest in working on a song together.
Remember how a few hours ago it was reported that Snoop Dog claimed in an internet video that he is a fan of Tems and would like to collaborate with her on a song.
In response, Tems, who has collaborated on songs with Wizkid, Drake, Beyonce, and others, tweeted that she is clearly one of the industry's goats.
Tems made a sly jab at sheep by remarking that goats are more likely to attract other goats than sheep because sheep are never able to recognize themselves.
Tems wrote, "How you know you tha 🐐 is when you attract the all the 🐐's. It don't take too long for a GOAT to recognise another GOAT. But the sheep, they always blind af."
For more updates, always visit dailygam.com