Entertainment
Soso Soberekon requests that Harry Song retract the alleged murder and pay N500,000,000 in damages.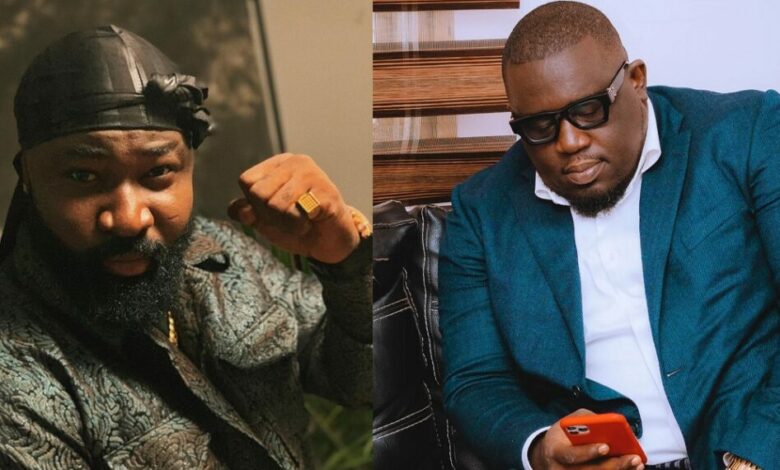 Former'music pals' Soso Soberekon and Harrysongs are feuding, and it appears 'the strain is growing wesser.'
Yesterday, word spread when Harry Song alleged in an interview with the hosts of the Frankly Speaking Podcast that his talent manager, Soso Soberekon, sent goons to kill him in Port Harcourt.
He also stated that, contrary to popular belief, Soso is not his friend.
He called Soso his "enemy" and attempted to kill him.
The singer did not disclose a last name, but everyone concluded he was referring to talent manager and music producer Soso Soberekon.
The circumstances surrounding Harrysongs' departure from his former label (5 star music) sparked rumors that Soso attempted to murder him.
Mr. Soberekon was offended by Harrysong's statements and has filed a lawsuit requesting that he recant the statement and pay N500 million in compensation.
Soso cautioned that failure to do the above-mentioned tasks within seven days will result in a court proceeding.
Soso wrote on Instagram –
As a matter of fact, I always mind my business, stay on my lane and put smile on people's faces.

It is very disappointing that Harrysong will make such a false, reckless and defamatory statement.

Please to my supporters, remain calm, this will be addressed and will be handled properly and legally. Thanks
See his full statement below ;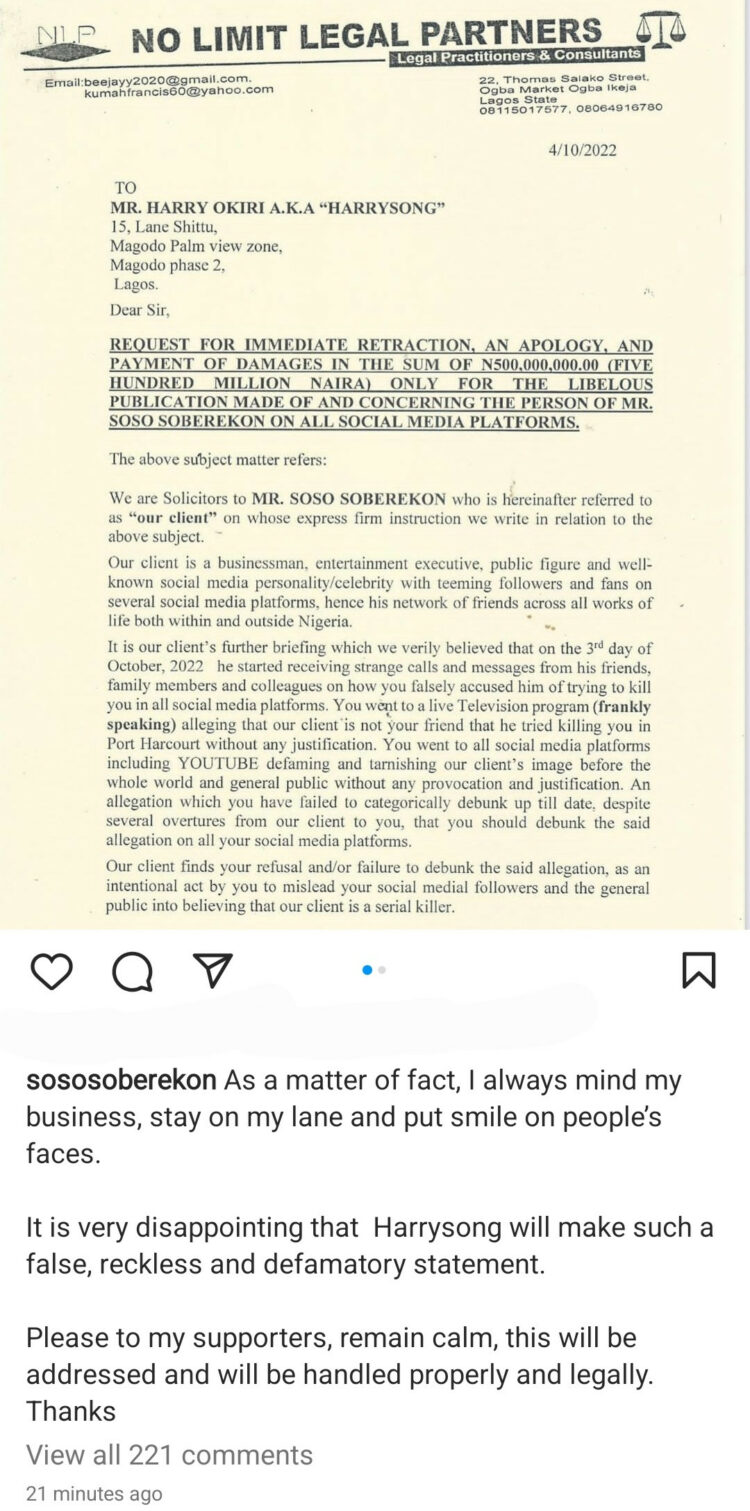 For more information always visit dailygam.com