Entertainment
You are all delusional, The audacity! – Tonto Dikeh reacts after Churchill's lawyer gave an ultimatum to apologize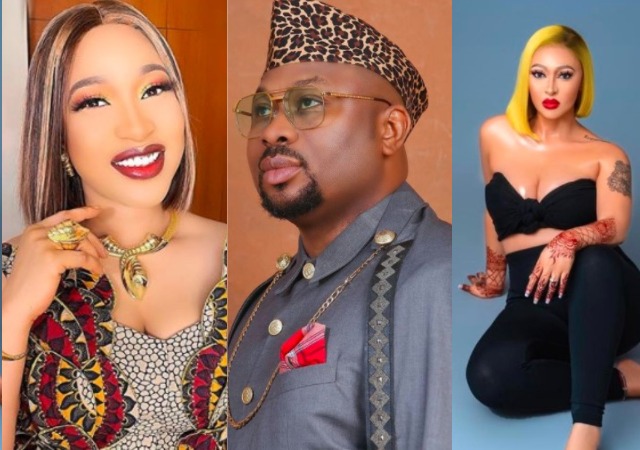 After being given a deadline to provide an apology, Nigerian actress Tonto Dikeh answered to Churchill's attorneys.
Tonto Dikeh received a letter from the attorneys for Churchill Olakunle demanding that she publicly apologize to her ex-husband Olakunle Churchill and his wife Rosy Meurer within 24 hours or face being hit with a defamation action.
The dispute between Churchill Olakunle and Tonto Dikeh over their son, King Andre, led to the filing of this writ by Churchill's attorneys.
Unperturbed, Tonto Dikeh reiterating her accusations against her ex-husband and child's father on her Facebook.
YOU AND THE PERSON WHO WROTE THAT LETTER ARE SICK IN THE HEAD.

APOLOGIES TO WHO? DESIST FROM WHAT? YOU ALL ARE JOKERS.. YOU ARE ALL DELUSIONAL…

"YOU GET ABSOLUTELY NOTHING AND YOU AND 1,000 LAWSUITS CAN'T DO SHIT. MY VOICE AND TRUTH CAN'T BE SILENCED. YOU ARE A DEADBEAT, A WOMAN BEATER, A RITUALIST, YAHOO BOY, AND SCAMMER.. THE AUDACITY."
See video below