Global News
49-year-old Jerome Bettis bags Bachelor's degree from US university after dropping out of school 28 years ago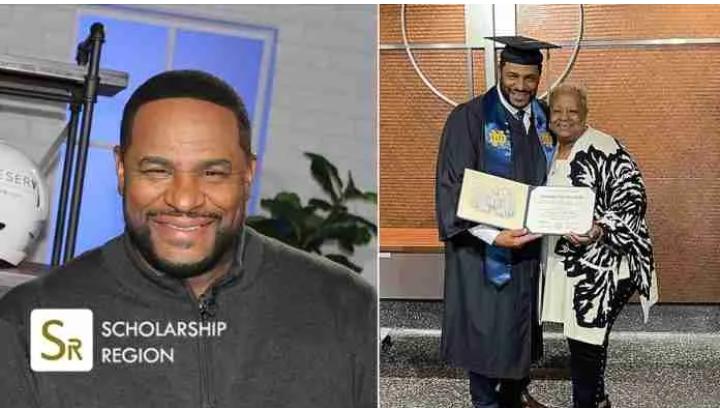 American football legend Jerome Bettis, 49, has returned to school to get his undergraduate degree after spending 28 years putting football first.
Jerome Bettis, a member of the Pro Football Hall of Fame and a huge success in football, went back to his alma mater, the University of Notre Dame, to finish his degree.
Speaking on how he feels after returning to school, Jerome Bettis narrated that it feels strange as he find himself behind the latest flow of activies. "It is so strange. Because I'm so behind the times. I mean, I'm a dinosaur in the sense of school. I don't know where anything is. I'm struggling with the technology," he told NBC.
Jerome uses a real pad and a pen to take notes, in contrast to his classmates who use iPads. Jerome, who had the moniker "The Bus" when he was the front-runner, now gets lost amid the campus's brand-new buildings like a first-year student.
He defended his choice to go back to school by saying that he made a promise to his mother that he would earn a bachelor's degree and that he must follow that commitment.
"I promised my mother that I would get my degree," he said. "In my immediate family, I'll be the first person to graduate from college."

"But most importantly, I have two children. For them to see dad finish a commitment that he set out some 27 years ago, for me to complete that, I think it says a lot to them," he explained.
For more updates, always visit dailygam.com