Global News
74-year-old man bags Bachelor's degree from US university, makes family proud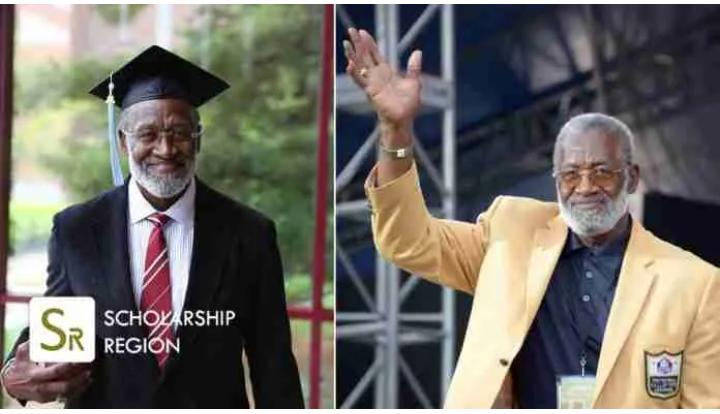 Bobby Bell, a remarkable 74-year-old man who graduated from the University of Minnesota in the United States many years after finishing school, has inspired people all over the world.
Bobby Bell, a Pro Football Hall of Famer who is now 82 years old, enrolled at the institution in 1959 but had to drop out to concentrate on his football career. But 52 years after leaving university to play professional football, Bell came back to complete his degrees in parks, recreation, and leisure.
When he left home at age 18, he allegedly promised his father that he would make sure to obtain a bachelor's degree. In a letter to his graduating class, he described his experiences.
He explained that since he recorded a successful career in Super Bowl and Football, he had always had one thing missing which he has now achieved at the age of 74. "However, one thing was always missing. I have rooms full of plaques and trophies, but I did not have my college diploma," he said.

"When I was 18 and left my home in Shelby, N.C., I told my father I would complete my education. When I was declared for the 1963 AFL draft, I was 17 credits shy of completing my degree. Then football happened, and life happened, and I never went back," he narrated.

"My father died, and my mother died, and every year I told myself, "This is the year." Finally, I decided I couldn't put it off any longer. Life is too short. The University of Minnesota dug up my handwritten transcripts and worked with me to figure out a plan. It was going to be difficult, but hey, I've done some difficult things in my life," he continued.
For more updates, always visit dailygam.com