Global News
83-year-old man bags PhD from US university, set to earn fresh Bachelor's degree in Law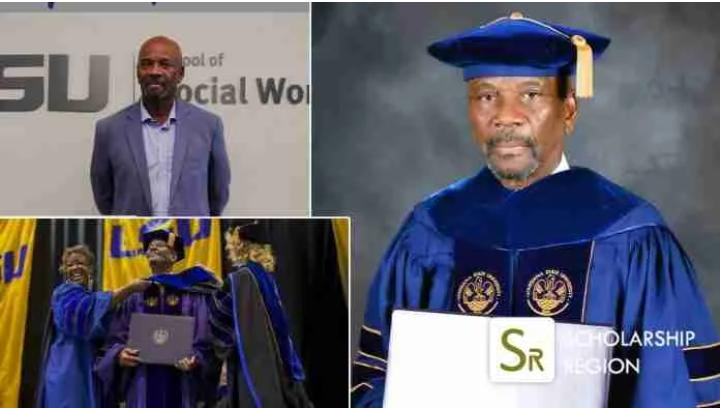 Johnnie W. Jones, a retired military officer who is 83 years old, made history by becoming the oldest Black person to ever receive a PhD in sociology from Louisiana State University (LSU).
At the age of 18, Johnnie Jones enlisted in the US Marine Corps. After leaving the military in 1973, he enrolled in a university for night classes to complete his Bachelor's degree in Sociology. He had to leave school in the sixth grade to support his family during World War II.
The University of Hawaii is where Johnnie Jones obtained his bachelor's degree in sociology. He attended Louisiana State University (LSU) after receiving his Bachelor's degree to complete his Master's degree in social work and to begin his PhD in human ecology.
Johnnie Jones faced several difficulties as he worked toward realizing his lifelong goal of receiving a PhD. At the advanced age of 83, a significant medical problem caused him to lose some years of study, setting him back.
After recovering, he set out to complete his PhD in Human Ecology, but he has no plans of stopping there. He now intends to complete a Bachelor of Laws.
"Age is a fabricated restriction. The numbers 65, 75, 95, and 105 are not very magical. Your physical and mental fitness should serve as a guide for your conduct and activities, he told The Advocate.
For more updates, always visit dailygam.com