Global News
90-year-old woman bags Diploma certificate after missing out in high school due to her inability to answer one question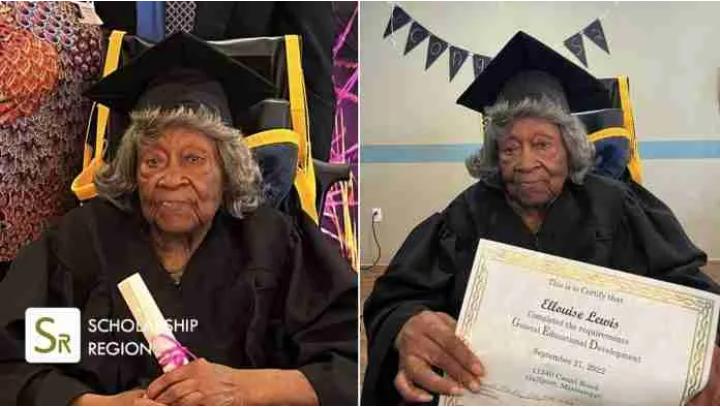 Ellouise Lewis, a 90-year-old resident of Mississippi, has achieved her longtime goal of receiving a diploma after receiving an honorary GED with the assistance of prominent members of her neighborhood.
Ellousie Lewis, who dropped out of school after the 10th grade, recalled that she once missed receiving her GED by one question and has always regretted not going back to get it. Gulfport Care Center was interested in her tale and chose to support her in realizing her dream.
In a statement on Wednesday, The Gulport Care Center said that as soon as they learned about Ellousie Lewis's tale, their "staff went directly to work to help make it happen."
When Ellousie Lewis was informed about the Gulfport Care Center's mission to help her achieve her dream, she expressed delight. "When they told me here I could get my GED, I was happy about that. I'm always happy. Excuse me, because it makes me happy to know I can do it," Lewis commented.
The certificate was given to Ellousie Lewis by Wells of Southgate, who was located after a search for a school by the activities director of the Gulport Care Center, Lisa Perdue recounted.
Gulfport Care Center wrote on Facebook, "She took a modified test and was handed her honorary G.E.D. with family and friends cheering her on."
For more updates, always visit dailygam.com