Global News
78-year-old man finally graduates from high school sixty (60) years after dropping out over inability to pay $4.80 fee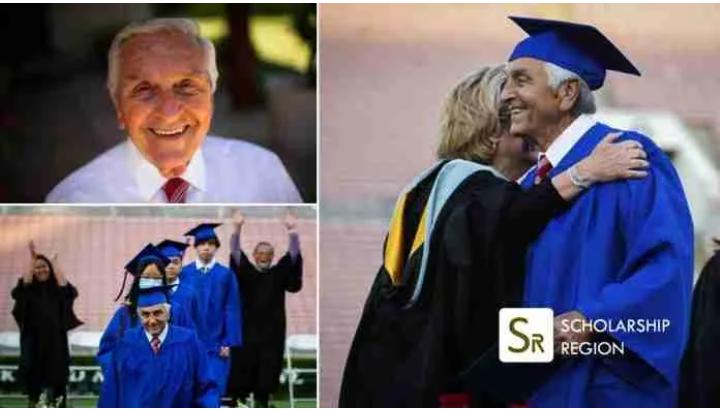 Ted Sams, age 78, finally received his high school diploma despite quitting due to his inability to pay a $4.80 book price sixty years prior.
In 1962, Ted Sams attended San Gabriel High School in California, the United States, but a number of difficulties, including a $4.80 book fee, caused him to leave school without receiving a diploma.
Sam's issues started when the school suspended him five days before the end of the academic year. Due to the incident, he had to miss a crucial final exam, which he made up for over the summer.
Sams later encountered another stumbling barrier in his quest to graduate high school which was the book cost. "When I went back with my grade, they wouldn't give me my diploma because I owed $4.80 for a book and so I just walked away and said forget it," Sams said.
Sams has felt guilty ever since over skipping the prom after his high school graduation. But he claimed that he had been telling his kids this tale for a while.
Sams returned for his diploma along with the 2022 graduating class sixty years later. He referred to his big day as one of the happiest days of his life and claimed he was both anxious and enthusiastic about it.
"When you get your picture taken and people are cheering for you, what do you expect? I didn't expect all of that, either, but what can I say?" he told the outlet.
For more updates, always visit dailygam.com