World Cup
England's Maguire back in fashion after troubled spell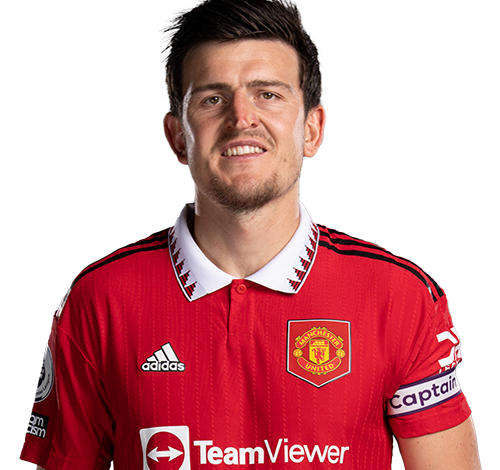 Harry Maguire, the much-maligned Manchester United defender, is enjoying a welcome comeback at the World Cup and is finally quieting his detractors.
Maguire has reclaimed his position as a key member of Gareth Southgate's team's defense as they prepare to face Senegal in the round of 16 on Sunday.
When Maguire came in Qatar, his reputation was at a low point following a miserable stretch of play for both United and England.
For United this season, the 29-year-old has made just five starts across all competitions, and his few appearances have frequently been marred by additional errors and mistakes.
There were requests for Southgate to leave Maguire off the World Cup roster because his performances for England this year were hardly any more convincing.
But because Maguire has always been one of Southgate's most reliable players, his choice to stick with his center-back paid off as England won Group B.
Maguire was in excellent form as England kept clean sheets in victories over Wales (3-0) and the United States (0-0). He also offered a threat with his aerial prowess in England's 6-2 victory over Iran.
Gary Neville, a former United and England defender, was always confident that Harry Maguire would regain his best form at the World Cup because he appears most at ease representing the Three Lions.
"I don't think I can think of a player playing better for their country than their club in my career. Harry Maguire plays better for his country than his club," Neville told Sky Sports.

"He feels better, feels at home, they've got a good group and a manager who believes in them and has selected them regularly."
Maguire endured a turbulent time that included verbal abuse from irate United fans as well as criticism from England supporters.
He received jeers before a friendly match against the Ivory Coast in March and once more before the Germany-vs.-England Nations League match in September.
A WORSE TIME
For an enthusiastic England supporter who had previously traveled to support his nation at Euro 2016, that was a particularly hard blow.
The appeal against a guilty conviction in a Greek court, which will be heard on June 7 of next year, has also been a distraction for Maguire.
After being detained following an alleged incident in Mykonos in 2020, he was given a 21-month and 10-day suspended prison sentence.
According to Greek law, Maguire's conviction was overturned by the appeal.
Although Maguire has occasionally appeared to be under a lot of pressure due to his role with United, he has generally been a dependable player for England.
England kept five straight clean sheets at Euro 2020 with Maguire at the center of the defense.
For his commanding performances during England's run to the final, where they lost to Italy in a heartbreaking penalty shootout, Maguire was selected for the tournament team of the year.
Neville is hopeful Maguire's return to form in Doha can help him get back in favour with United manager Erik ten Hag when the Premier League resumes on December 26.
"Harry is a good player and a good centre-back who has been brilliant at the last two tournaments. He's just had an awful time at United in the last 12 months," Neville said.

"United is a very unforgiving place, I know that from being there for 20 years. If something isn't right, that place can eat you alive, and Harry is just getting that at the moment. But I think he will come through it at United."
For the time being, Maguire's only attention is on penning an even more inspiring chapter in his journey of redemption as England looks to make history by winning the World Cup for the first time since 1966.
For more update, always visit dailygam.com