Entertainment
A man with a good heart! Davido buys Yemighty, his logistics manager, a brand-new car..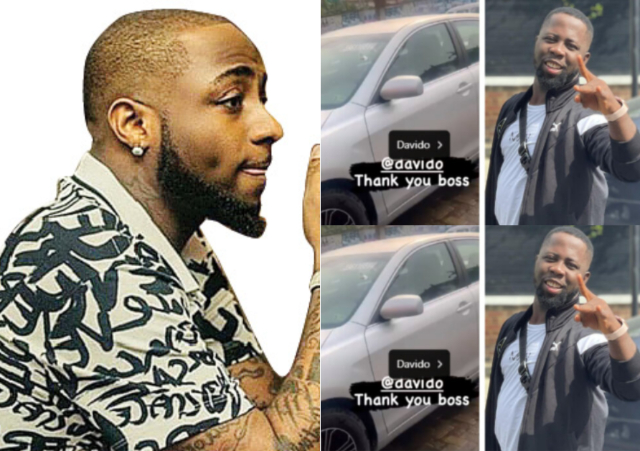 Nigerian afrobeat superstar Davido recently showed kindness by giving his logistics manager Yemighty a brand-new automobile.
Yemighty posted pictures of his automobile on Instagram Story and thanked Davido for his generosity and gift.
Yemighty has undoubtedly gained Davido's respect and trust, and this present of a car is evidence of that.
Davido has already expressed gratitude to his team mates and to people in general. He is recognized for being giving with both his money and his time, and he frequently goes above and above to assist those who are in need.
Davido's ability to express thanks and goodwill in a field that can be famously brutally competitive and ruthless is both refreshing and inspirational.
The father of two, who lost his kid in November, has since stopped using social media. Despite this, the singer's charity has made headlines. It is impossible to avoid wondering when he will return.
For more updates, always visit dailygam.com