Metro
Abiola Ayomide and her husband have welcomed their first child via surrogacy.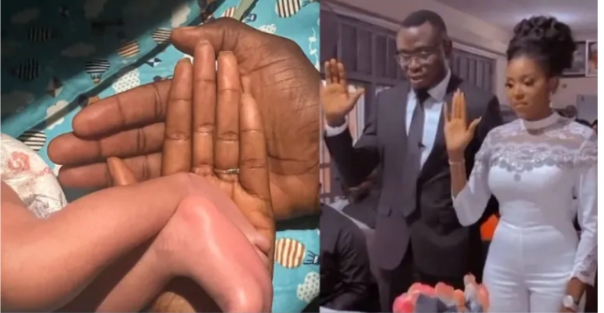 Abiola Ayomide Adebayo, a Yoruba movie star, has given birth to a son via surrogacy.
This is her first child with her husband, following one failed IVF and three failed surrogate attempts.
On Tuesday, April 11th 2022, the Nollywood actress shared the exciting news on her official Instagram page.
She stated that the unsuccessful surrogate attempts occurred within two years. The new mother thanked God for finally bestowing a son on her and her husband.
Abiola shared photos of the baby's body and described their struggle to have the child.
The actor also assured those who have been waiting for their own children that God will answer their prayers.
She wrote; "After one failed IVF, One canceled surrogate circle. Three failed surrogate attempts in two years, God has finally blessed my husband and I with a great son through our surrogate mom.

Through it all, God has been so good to us and we're grateful for this great testimony. Thank you Abba Father. God bless our doctors, God bless our surrogate mom. It's a new dawn! Welcome to the world Baby "TA"

Watch out for my, "SURROGATE JOURNEY" I'll be glad to share my story to encourage all the TTC parents out there. May God answer your prayers and bless you with good children from the thrown of Grace and mercy. #thelongest9monthsofmylife. #thankyoujesus"
For further information always visit dailygam.com