Politics
APC introduces a crowdsourcing app in Lagos for Tinubu/Shettima in 2023.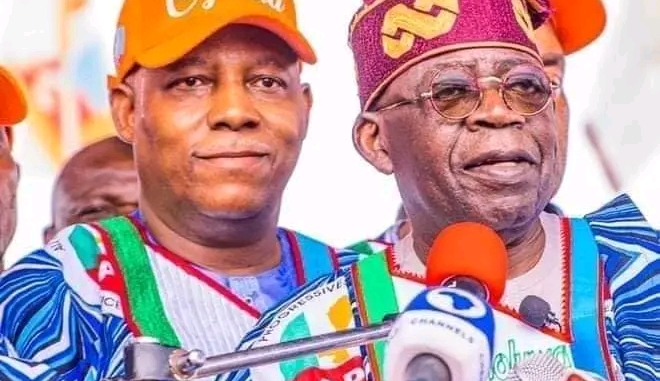 To raise money for the campaigns of its presidential candidate, Bola Tinubu, and his running mate, Senator Kashim Shettima, the ruling All Progressives Congress, APC, Presidential Campaign Council, PCC, today launched a crowdfunding application.
At 11 am, the unveiling of the app was supposed to start at the Civic Center on Ozumba Mbadiwe Road in Victoria Island.
Bababjide Sanwo-Olu, the governor of Lagos State, is anticipated to lead other organizations at the event.
The council outlined how the app will provide Nigerians the chance to gather funds to support their favourite presidential candidate, who is said to have put together the best group of administrators in the history of Lagos state to achieve the objective.
"The crowd funding will reduce the influence of money bags, give more citizens a sense of belonging and deepen democracy in the country," the council stated