Politics
Ekiti Assembly lifts the member's suspension for misconduct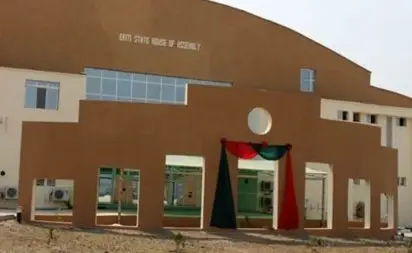 The Hon. Adekemi Balogun suspension has been lifted by the Ekiti State House of Assembly.
During the Monday parliamentary session, this choice was made.
Balogun was one of seven lawmakers who were expelled for cooperating with Speaker Gboyega Aribisogan, who had been impeached.
The decision was made in light of her letter of apology and the satisfaction of other requirements for reinstatement, according to Hon. Adeoye Stephen Aribasoye, Chairman of the House Committee on Media and Publicity.
As a result, Hon. Adekemi Balogun has been re-admitted to the house with all of her previous rights and privileges intact.
For more update, always visit dailygam.com