Entertainment
"I got a twin in a son" – Cubana Chief Priest gushes, Netizens reacts [Video]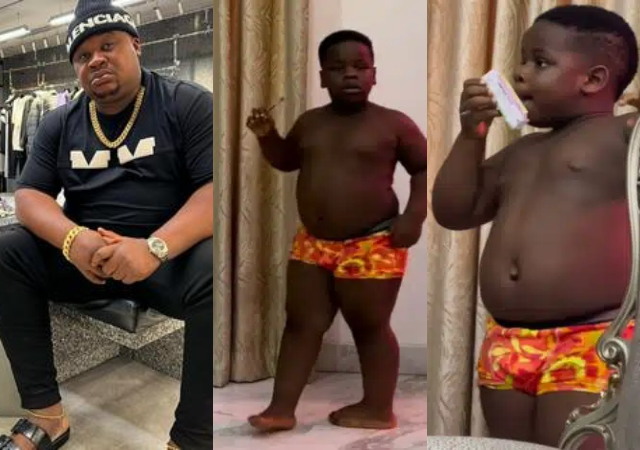 The well-known businessman Pascal Chibuike Okechukwu, also known as the Cubana Chief Priest, gushes over his little son and claims that the child is his twin.
The proud father of two posted a precious father-son moment on his Instagram page. He is especially fond of his second son, Obinna.
He said that his little son, who shares his face features and physical features inexplicably, is his twin.
His supporters made comments about how fat his son was, and others suggested that he put the boy on a diet.
olaedo__m wrote: "Stop over feeding children all in the name of spoiling them it's not cute"
asshya___ wrote: "Fatness is not enjoyment put that child in check before it becomes an issue"
bekkydyke wrote: "You need to place him on a diet"
slimmyslimm wrote: "Omo this Obinna Boxers na my size"
For more updates, always visit dailygam.com