Entertainment
"It was a game plan"- Psquare brag about cashing out in 2022 after reunion, reveals why they're yet to release an album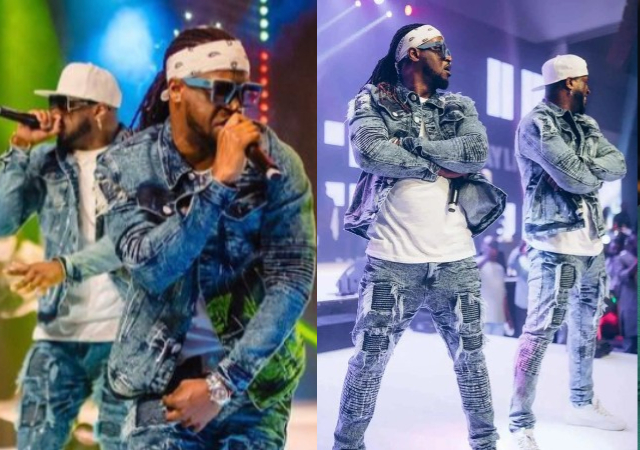 Psquare's Peter and Paul Okoye wrote a letter to their supporters thanking them for their support in 2022.
Psquare, who admitted they made money from their global tour last year, said it was part of their game plan not to release a new album after their reunion.
However, they promised that a new album would be released by them in 2023.
THE STATEMENT READ:
"CONFESSION! CONFESSION!! CONFESSION!!!☺️ YES IT WAS A GAME PLAN NOT TO RELEASE ANY NEW ALBUM OR PROJECT AFTER THE REUNION! COS WE WANTED TO TOUR AROUND THE WORLD FOR A COMPLETE 1 YEAR WITH OUR OLD CLASSIC HIT SONGS! AND TRUST @PSQUAREWORLD WE CASHED& SOLD THEM ALL OUT! AND NOW WE ARE INCLUDING A BRAND NEW ALBUM DIS 2023. LGBO SENSE OG'S BEFORE THE IG. THANKS SO MUCH PSQUARE FANS FOR YOUR PATIENCE AND SUPPORT!☺️ 2023 HERE WE COME!."
Some of the reactions, see them below:
ivysparkles123: "Make the new album shaa sweet. Happy new year everyone."
xianoxy: "And I still believe all the past beef too was a game plan. This is what we Psquare fans signed for ❤️."
kentizzy1: "OGs before the IGs."
prisca_adaobi: "I sang my lungs out at your Wonder Land concert. We all have that artist that does it for us, PSquare does mine. Massive love and respect ."
For more updates, always visit dailygam.com