Entertainment
Less than 72 hours after the show's debut, Yemi and Khosi share a kiss on BBTitans [Video].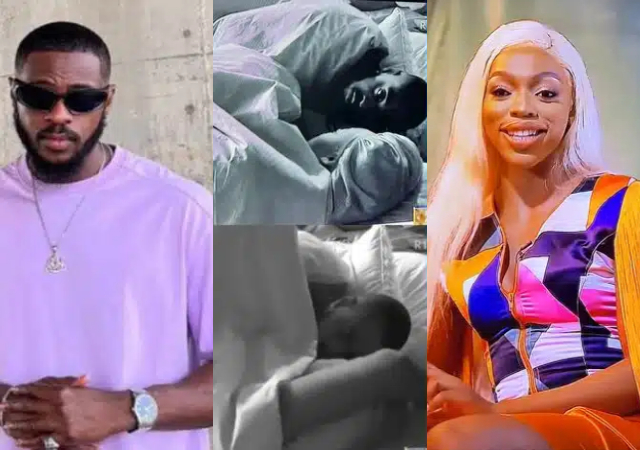 Only 72 hours have passed since Big Brother Titans, Africa's most popular reality series, debuted, yet some inmates have already found love.
Khosi and Yemi, two Big Brother Titans housemates, are currently trending on Twitter as they make love for the first time inside the house.
Many people have expressed their admiration for the new couple after seeing a video of them kissing online.
Khosi and Yemi chatted about their affection for one another while sharing a bed on Monday night. Yemi was asked by Khosi whether he wanted to kiss her, but she declined. However, when they warmed up to one another, the lovers were seen giving one other passionate kisses.
Khosi: I hope you are not going to try to kiss me
Yemi: Nooooo, I promise I'm not trying to….
Khosi: I can't believe anything you tell me".
In another pat of the video, Khosi professed her love for Yemi, who promised to always be there for her.
Khosi: I like you
Yemi: I got you"
Goodnight kisses 😂 #bbtitans #BigBrotherTitans pic.twitter.com/RlkHI5Is45

— Ella Mobee (BO$$ BARBIE 🦄) (@ellamobee) January 17, 2023
For more updates, always visit dailygam.com