Politics
Muslim-Muslim Ticket: "My children and wife are Christians," Tinubu says to CAN.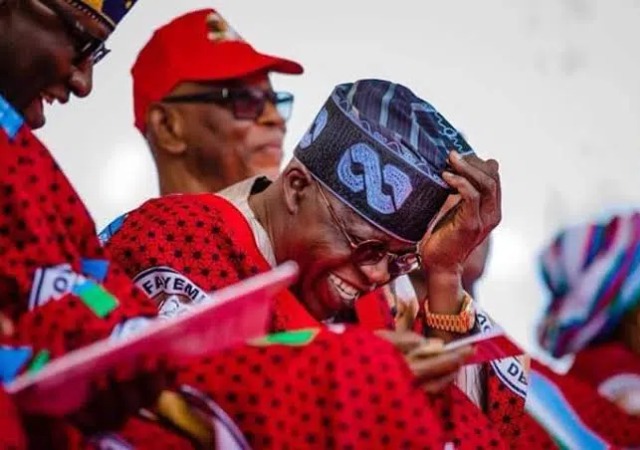 Bola Tinubu, the All Progressives Congress (APC) presidential candidate for 2023, claimed his wife and children are Christians, denying charges that he has little regard for Christians.
Tinubu nominated a fellow Muslim, Senator Kashim Shettima, as his running mate for the 2023 presidential race, sparking controversy.
Tinubu rebuffed those who called him a religious bigot at an interactive session with the leadership of the Christian Association of Nigeria (CAN) on Wednesday, November 16, saying the choice of Shettima had nothing to do with religion.
"I never chased people out of Lagos nor made them feel unwanted. Under my administration Lagos welcomed all comers and continues to do so today. After me, Lagos has had one Muslim and two Christian governors. I may not be perfect. What human being is? But I am not a petty man secretly wedded to secret biases and prejudices." Tinubu said

"The rumour that this is some plot to suppress the Christian community is untrue and unfortunate. I can no more suppress the Christians of this nation than I can suppress the Christians in my own household, my very family. You all know my wife is Christian and a pastor. My children are Christians. I can no more disown them and their choice of faith than I can disown myself. As a husband and father to Christian wife and children, hearing such allegations is hurtful. However, that individual discomfort will not deter me from the job at hand."
For more information always visit dailygam.com