Entertainment
Netizens makes fun of BBNaija Phyna's outfit as she links up with Destiny Etiko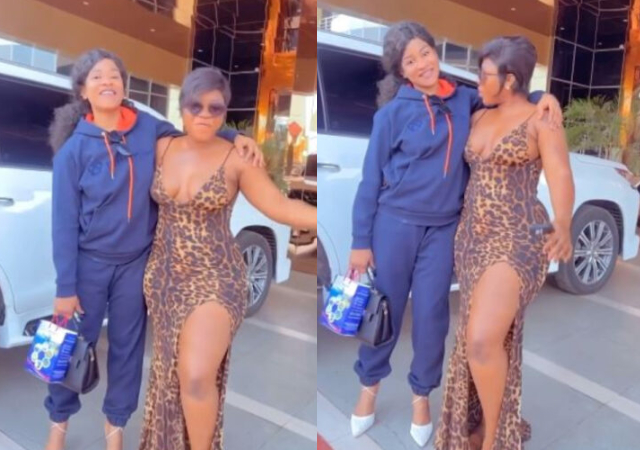 BBNaija Phyna has drawn criticism from online users for her attire as she teams up with actress Destiny Etiko.
Destiny Etiko, an indigenous actress, was seen in a video posted to her Instagram page greeting Phyna at the airport.
Internet users took notice of Phyna's attire when they saw her walking around in joggers while wearing heels.
Destiny Etiko shared the video online and expressed her gratitude for including Phyna in one of her films. She penned,
"Our BBN Phyna is here for DESTINY ETIKO's FILM 🎥 You are welcome darling"
Many people commented on Destiny Etiko's post to ask Phyna about the combination of her dress, while others praised Destiny Etiko for being so understanding.
Chichinwa wrote, "Destiny you are a very good woman…… I don't have words enough to describe how I feel about you.

For the fact that you are bringing up comers along then may God bless you above human expectations 👏👏👏 YOU ARE DOING WELL"

A user, Neme, wrote, "Joggers and heels Wow!!"

One Divine wrote, "This film go loud. Meanwhile what's up with heels"

"Phyna, which kin dressing be this " Pretty Naomi wrote.

"My fav meets her fav. Phyna the winner! When Destiny says our winner, she really meant it because she, with Phynation, went all out for Phyna.
For more updates, always visit dailygam.com
Producer: Ally Gimbel Executive Producer: Emily Graslie, Ally Gimbel, Geoffrey Baer Production плюс: WINDOW TO THE WORLD COMM INC (WTTW-TV) Production.