Entertainment
Residents in disbelief after spotting 'Portable' trekking in their area (Video)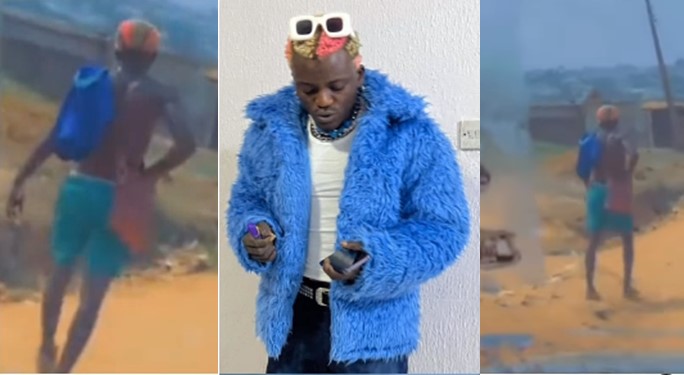 Residents of a Lagos neighborhood taunted Nigerian street-hop singer Portable after they claimed to have seen him on the streets.
A man thought to be the musician was seen in a social media video wandering by himself on a lonely street as passengers in the car behind him made fun.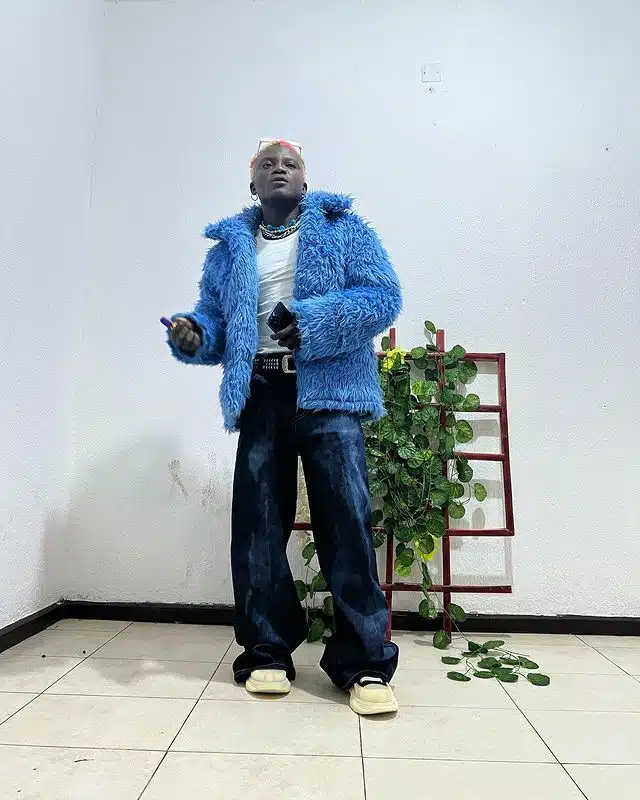 It was impossible to tell if it was Portable because his face was not fully visible, but the individual was sporting a similar multicolored haircut and body.
He appeared to be barefoot and had bare chests as the driver played a soundtrack of Portable gloating about being a huge man.
Reacting, woody_pepe said; Mark my words na skitmaker this guy go later be soon
kingwizzy_1; Portable is from trenches the kind fame came to him by sudden it will take him time to adjust to celebrity lifestyle this is to show that the guy doesn't like fake life he is real!
You see the bar he is building he keep posting update of that bar he is super proud of himself and achievements so far, Allow him live his life abeg
bobby_yung_m; Portable don break all the laws of being a celebrity 😂😂😂
bum_bad_; Nigerians with low mentality, make he no walk again? Otedola self still they stroll for him estate. Pls allow our zazu president waka for him own estate too
kennedybigdreams_; He is checking the surrounding if there's anything like vawalunce 😂😂😂
ellastunt; Him sha get cars,,,e no mean anything jawe
_ekundharyor; Na when una go realize sey this guy no like fakeness at all? 😂😂😂
luxeopal_; So big men don't walk on the road ? Lol
inesta_wheel67845; Na today I know say many people no get ogba at all Shey as you video am money enter ur bank account see phone Wey you take record be like pos camera
mtripkid; Portable is just a. Normal person. He don't do form Shìt, he's living his normal life. But all those celebrities can form rubbish
susangoldwears; Potable is a celebrity no cap He's not pompous He remembere the street he comes from no one can harm him He don't live fake life He shows his real life.
For more updates, always visit dailygam.com