Entertainment
What kind of thing is this, Jehovah? – Obi Cubana bemoans the refusal of an oyinbo man to leave his live session [Video]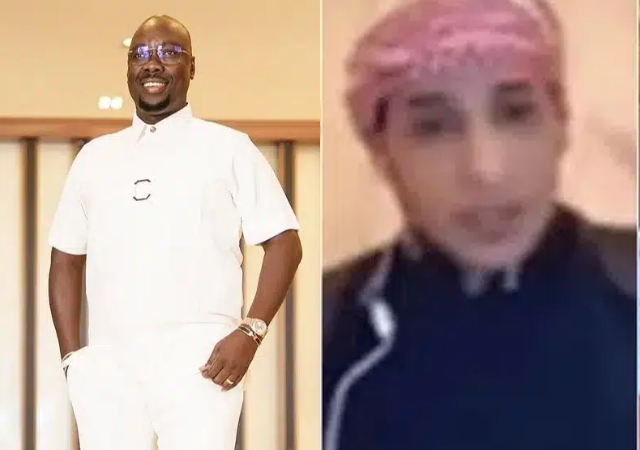 Obi Cubana, a well-known multibillionaire businessman, recently hosted a live session that included an oyibo guy.
During the live session, the white man sat with Obi Cubana and his wife and wouldn't leave.
The oyinbo man waved farewell to Obi Cubana's wife in the video, and she waved back.
But when the oyibo man continued saying, "I'm good, thank you," things became tense.
When Cubana's wife phoned him to cancel the call after learning what was happening, he continued to repeat his opening statement.
Obi Cubana had to scream in Igbo to express his annoyance:
"Ehyee, Jehova kedu ife bu ife a" which means "Jehova, what type of thing is this?"
For more updates, always visit dailygam.com