Entertainment
After Papaya Ex boasted about how her man spoiled her on her birthday, Bobrisky slammed her, saying, "Never compete with me because you'll go broke" [Video]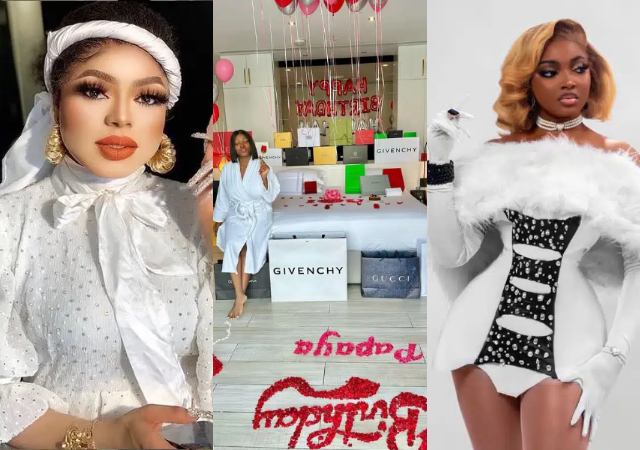 Papaya Ex is warned by controversial self-proclaimed mummy of Lagos, Bobrisky, not to compete with her or else run the risk of going bankrupt.
This comes after Papaya flaunted how her boyfriend celebrated her birthday on social media.
She had posted images and videos that showed a nicely furnished suite with red flowers put on the bed to spell out her name, red flowers strewn about the room, and many present parcels.
Following that, Bobrisky attacked her harshly on his social media profile.
Unlike the room Papaya had displayed, he had allegedly lavished himself by renting a room in Dubai for N180K per night.
In contrast to Papaya's partner, his man wouldn't even dare to wish him a happy birthday with flowers, she continued.
The socialite advised Papaya not to bother trying to compete against her because they are not on the same level.
For more updates, always visit dailygam.com