Entertainment
Nigeria: There will be war – A girl storms her ex-house boyfriend's with her sister to retrieve boxers she purchased for him.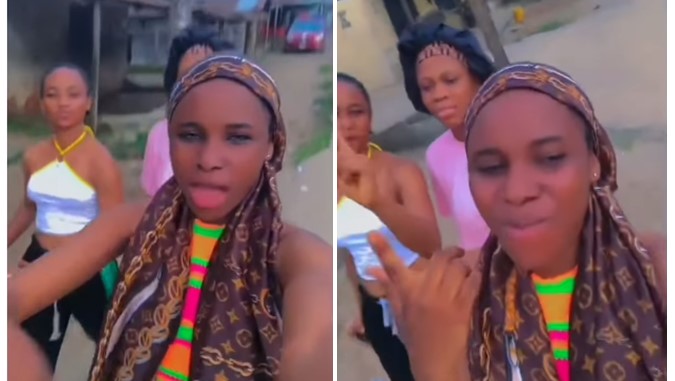 A young Nigerian girl marched to her boyfriend's house to collect the underwear she purchased for him after he dumped her.
She stormed into his house with her sister and a friend in the morning to retrieve the boxers she had given him because he was no longer interested in dating her.
The sister vowed to do something unthinkable to him when they saw him in a video they recorded while on their way.
In addition, the jilted ex-friend girlfriend's hinted that they plan to seize his phone, though they did not claim to have purchased it for him.
She stated that they will not go there peacefully to demand the item, but rather "there will be war."
For further information and updates always visit dailygam.com
Watch the video below: